Accessories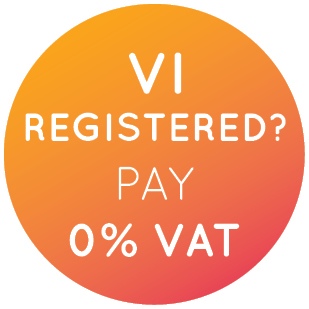 Do I pay VAT? All prices listed exclude VAT. Individuals that are registered as visually impaired and purchase specialist items are eligible for VAT relief at 0%. For further information please call Sales on 01905 754 577.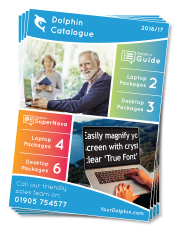 Download the complete Dolphin catalogue:
---
Ziggi Camera - £99
SuperNova customer? Turn your computer into a portable video magnifier - simply plug the Ziggi camera into your desktop or laptop PC, turn on SuperNova Connect & View and it's ready to magnify:
Photographs
Letters
Greetings cads
Labels
Packaging and more!
Learn more about SuperNova's Connect & View feature.
Dolphin Large Print Keyboard - £49
included with all SuperNova Desktop and Guide Desktop packages, and includes:
High contrast, large print keys
18 easy to locate, tactile 'Quick Buttons'
Get started with SuperNova or Guide more quickly
Fewer hotkeys to remember
Ideal for both novice and experienced keyboard users

SuperNova users can use the 'Quick Buttons' to:
Start SuperNova
Open SuperNova's Control Panel
Get help
Increase and decrease the magnification
Switch on high contrast colour schemes
Turn on and off the speech
Adjust the speed of the speech
Access online services including news, radio, weather, walking directions and podcasts
Guide users can use the 'Quick Buttons' to:
Start Guide
Get help
Zoom in and out
Scan and read
Start web browsing
Adjust the speed of the speech and more
---
Terms and Conditions
---
All prices exclude VAT and delivery unless otherwise stated. All prices are subject to change with notice. All descriptions or images are for illustration purposes only and exact models of items in our hardware packages may differ from those shown. We accept the following payment cards as well as bank transfers:

This catalogue is available in a range of alternative formats such as large print, audio and Braille. Request your copy from Sales by calling 01905 754 577 or email info@yourdolphin.com.