A positive and personalised experience for ALL kiosk users
Wh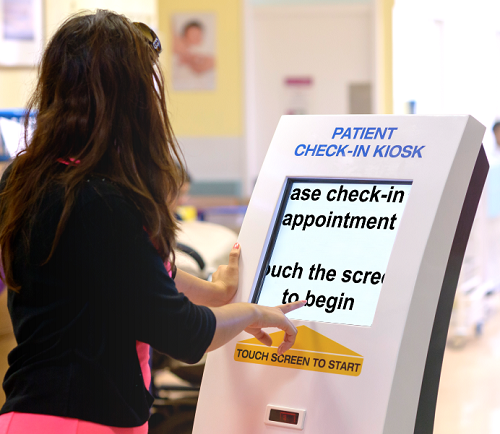 en a percentage of the population can't use your kiosk, not only does the burden on service staff increase but the negative experience may impact on your clients' reputation.
A positive, inclusive experience will delight their customers, enrich company brand values and deliver the cost savings you promised them.
---
The mantra is always: plan and test
---
Include accessibility planning in your project right from the start and prioritise usability testing by real people with real needs. Wheelchair users must be able to reach your kiosk, vision & hearing impaired users must be able to interact with the screen and options must not be conveyed uniquely via colour or sound.
When the wider population is planned for and welcomed at your kiosk, it's a win-win for your business and your client is protected from the potential lawsuits and government fines which are starting to make headlines on both sides of the Atlantic.
---
SuperNova - a proven solution
---
Kiosk designers find that proven software tools such as SuperNova can reduce the time to market and vastly improve customer satisfaction. Designed to deliver a first class touch screen experience for visually impaired users, SuperNova delivers clear large text, high contrast colour schemes and an intuitive & accessible interface. Choose from touch interface or external keypad. Output can include any combination of magnification, speech and/or refreshable braille on demand for the customer, with each unique customer session tailored to their personal preference.
---
A partnership of expertise
---
Right from design stage, your developers can rely on our proven expertise and make use of SuperNova's API & scripting facility to enhance their applications with the best of accessibility tools at their disposal. We offer flexible support, service and licensing terms to ensure the long-term success of your project.