Digital libraries ready for EPUB 3 with Dolphin Publisher
Published:
Digital libraries are now ready to adopt the latest accessible eBook standards with Dolphin Publisher 3.50.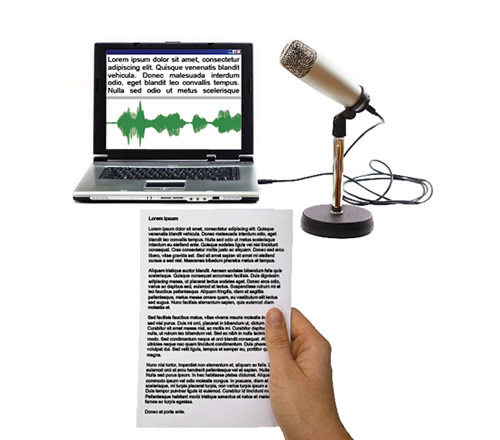 Many National Blindness Libraries use Dolphin Publisher to professionally produce digital talking books, making titles fully accessible to readers with vision and print impairments. Libraries are now ready for the future of accessible eBook production with Dolphin Publisher's support for human-narrated EPUB 3 with media overlays.
"The EPUB 3 standard empowers publishers to create fully accessible text and audio content in a mainstream digital format" explains Mattias Karlsson, AltFormat Product Manager at Dolphin. "The addition of EPUB 3 support in Dolphin Publisher continues Dolphin's commitment to enabling digital libraries to fully engage readers with vision and print impairments with professionally produced, human-narrated eBooks"
With the ability to add 'media overlays' for synchronized audio and text, EPUB 3 is set to become the de-facto accessible digital book format. Digital libraries using Dolphin Publisher 3.50 can now create EPUB 3 books using either a human sounding synthetic voice, or human-narrated audio.
For help and answers to all your Publisher questions, Dolphin has launched a new designated support line, available 9am - 5pm EST:
Email: publisher@yourdolphin.com
Phone: +1 609 843 0210
Skype: dolphin.publisher
Existing Dolphin Publisher version 3 customers can update for free by downloading the latest version from the Dolphin website. People with earlier versions of Dolphin Publisher can contact Dolphin to discuss options for upgrading.
Find a complete list of what's new in Dolphin Publisher 3.50 and trial Dolphin Publisher free for 30 days at www.YourDolphin.com/Publisher.
Notes:
EPUB 3.0 is the current revision of the EPUB standard. EPUB 3 was developed pursuant to a charter approved by the IDPF Membership in May, 2010. and was approved by the IDPF membership as a final Recommended Specification effective October 11, 2011.
Dolphin is a founding member of the DAISY Consortium, a non-profit organisation whose mission is to Making Information Accessible for All.