Saddling Up to Support Blind Veterans
Published:
Staff from Dolphin's Worcester HQ are in training to cycle 100 miles on 10 August to support Blind Veterans UK, the leading organisation offering advice and support for men and women who have lost sight in the service of our country.
The 10-strong-team, from Dolphin's sales, support, testing and marketing departments includes 3 cyclists who are blind and will be riding tandems on the day.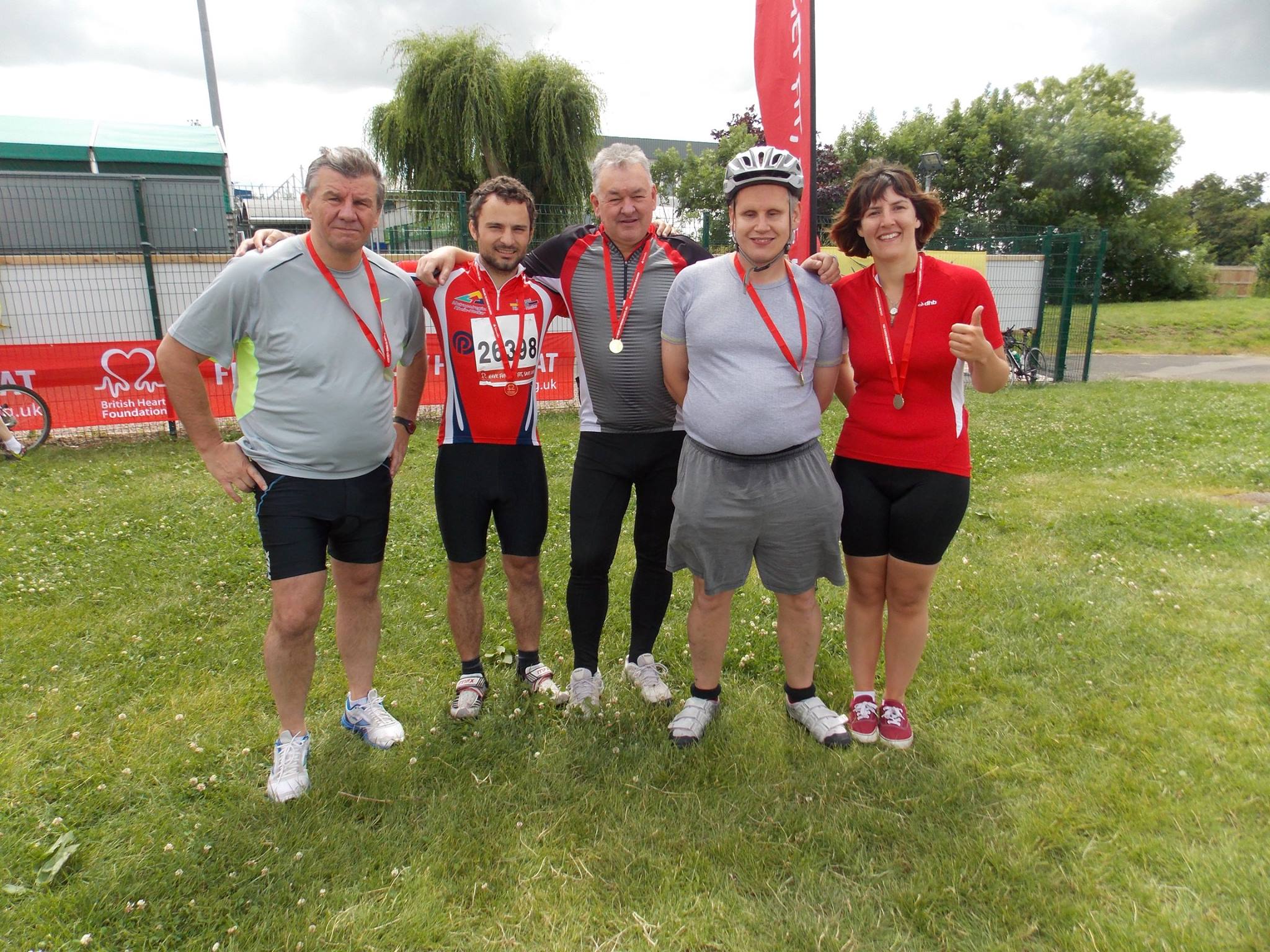 The challenge is to complete the Prudential London Surrey 100 miles ride starting at the Queen Elizabeth Olympic Park and finishing on the Mall less than 9 hours later.
"We have decided to cycle 100 miles to support Blind Veterans UK (formerly St Dunstan's) who believe that no one who's served our country should battle blindness alone." Explains Steve Bennett International Director of Sales.
Blind Veterans UK provide a lifetime's worth of practical and emotional support, regardless of when people served or how they lost their sight. They get members back on their feet, helping them recover their independence and discover a life beyond sight loss.
For many years Blind Veterans UK have been working with Dolphin Computer Access to provide accessible and easy to use computers for people with sight loss to remain independent and connected with friends and family all over the world.
Dolphin staff believe this great cause makes a huge difference to veterans living with sight loss. If you would like to sponsor Dolphin, visit: