Develop Once for People with Any Visual Impairment
Published: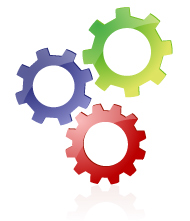 Computer programmers working with SuperNova's development tools are creating amazingly accessible and usable experiences optimised for a wide range of people who are blind or have low vision.
Streaming music, fun Braille games and voice recognition tools are just some of the innovative projects taking advantage of: SuperNova's API, Lua scripting engine and SAM SDK.
"A good API makes it easier to develop a program by providing all the building blocks. A programmer then puts the blocks together."
Explains James Bowden, blind software developer and product tester with Dolphin.
Recent projects harnessing the power of SuperNova's features for developers include:
Blindspot - Windowless access to Spotify premium music streaming service. Speaks via screen reader without taking focus away from your application.
Dotris - Braille Wall building game uses Dolphin SAM SDK to output to a range of Braille displays:


Note, these independent projects are developed outside Dolphin. Remember when following external links, terms apply.
Why develop for SuperNova?
Integrate support in your projects for the widest possible range of people with visual impairments.
Generate custom messages designed specifically for users who are blind or low vision without redesigning your graphical user interface.
Easily support dozens of popular Braille displays and Text to Speech Synthesisers from within your existing project.
Create a self-voicing app that allows the screen reader user to retain control of speech and Braille parameters.
When appropriate, programmatically adjust magnification, speech and Braille parameters to get user's attention.
Learn more and download SuperNova resources for developers and start creating highly usable experiences for anyone who relies on: magnification, speech or Braille.