Dolphin welcomes work experience students
Published:
As an accessible organisation, Dolphin is keen to demonstrate to students and young people what working at a technology firm can be like. They may already have an established interest in computing, or never really have thought about it, but a behind the scenes look at what we do at our Head Office in Worcester can sometimes spark ideas of a future career, or at least give an insight into a business environment that can help them when they leave education.
This week we've welcomed Mohammed and Jake from New College Worcester.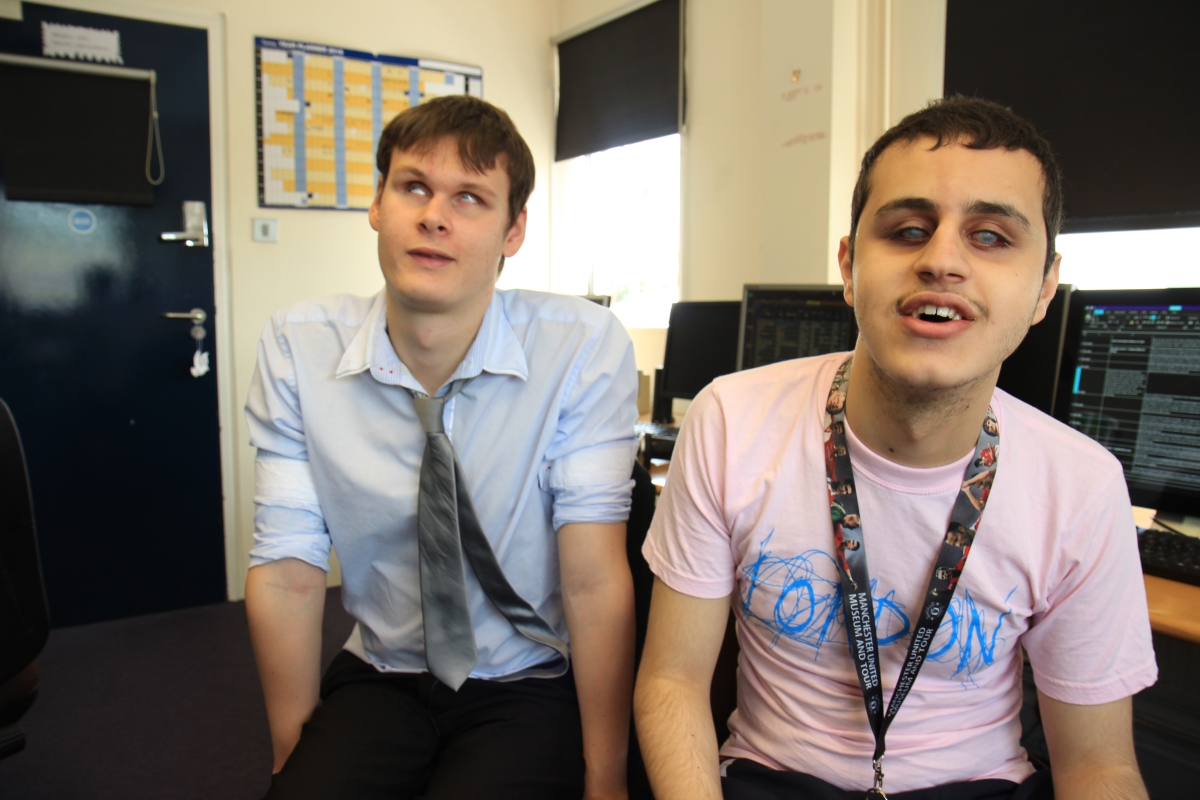 New College Worcester has been providing residential education for blind and visually impaired students for 150 years.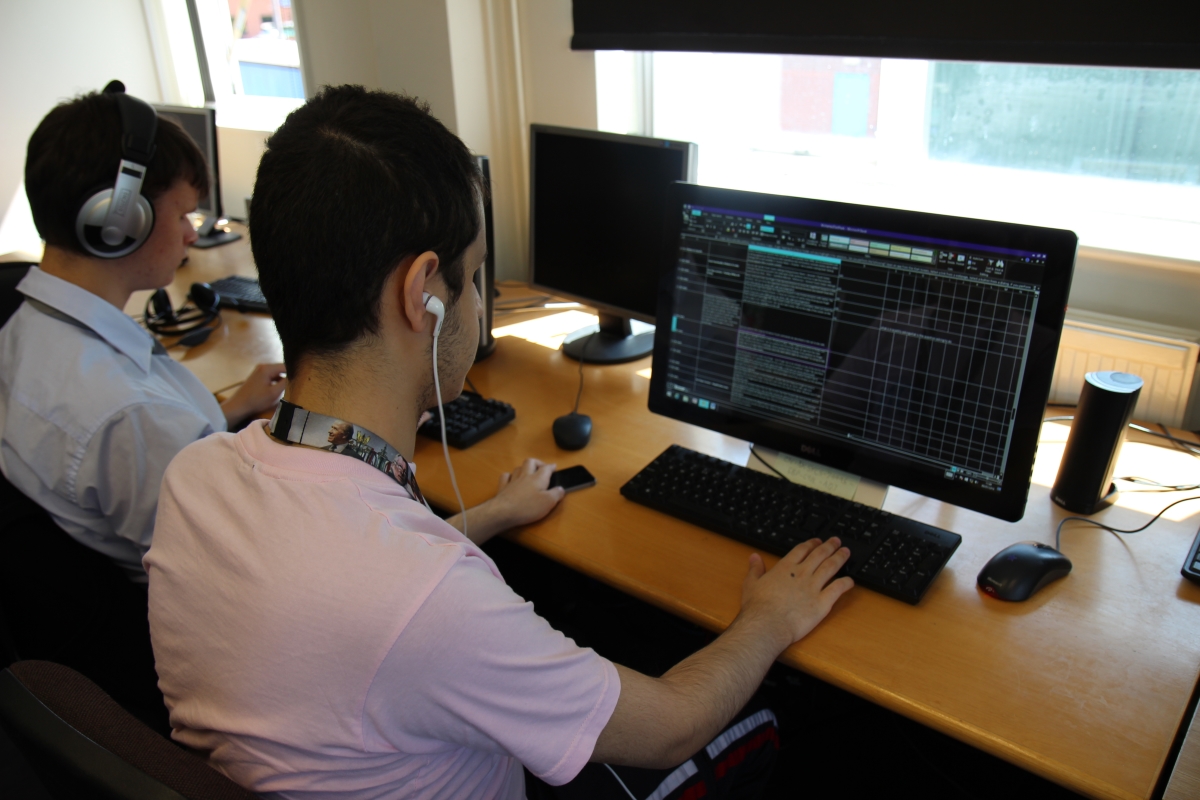 Jake and Mohammed are both 17 and have been students NCW for 6 years. They've spent their work experience placement in our Product Customisation and Testing (PCT) department; working with our SuperNova software and testing how it works with different applications.
Jake enjoys drama at NCW and is currently taking part in the upcoming school production of Shakespeare's "As You Like It", playing the role of Duke Frederick. As the school year nears an end, Jake is looking forward to a party with friends for his upcoming 18th birthday, but knows he'll also have to spend time learning his lines over the summer holiday! Outside of school (and Dolphin) Jake is keenly into music and hopes to be a club DJ. He has a vinyl collection and mixing desks at home in Milton Keynes.
Mohammed is from London and would like to be a physicist when he's older. No surprise then that physics is his favourite subject! Mohammed also enjoys taking photographs, especially of subject matters with depth perception, as it he finds it helps him with his sight. He was keen to find out more about our videographer's camera, and soon turned the tables!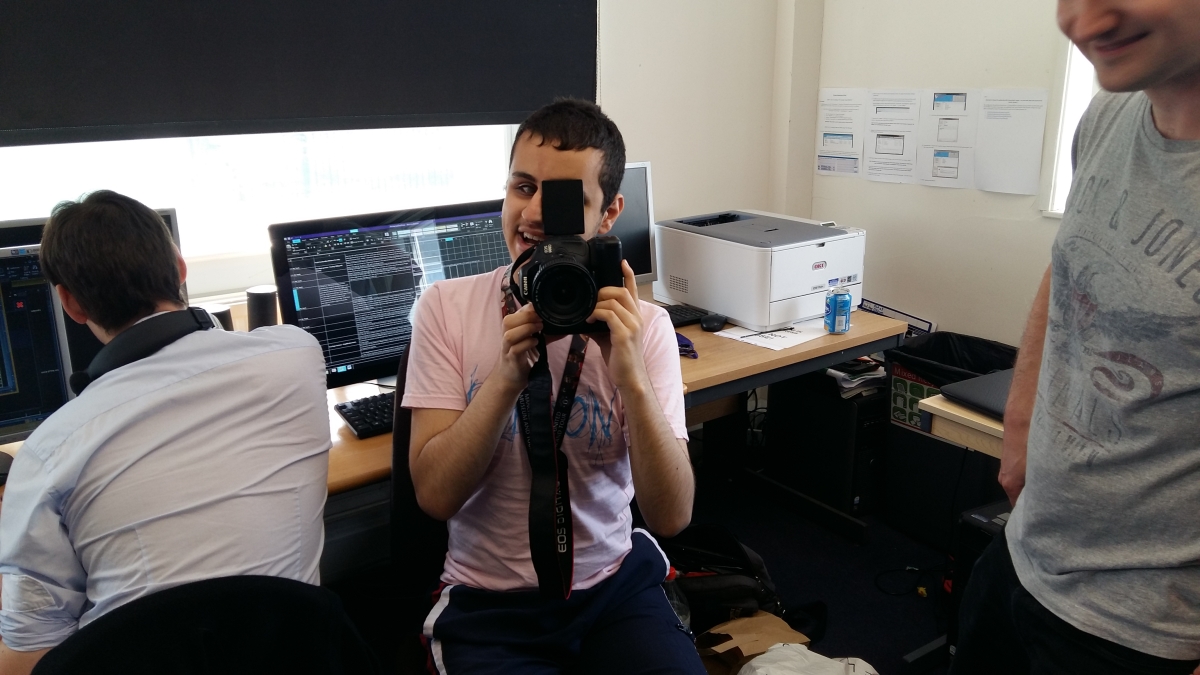 ---
Thanks Jake and Mohammed for spending the week with us, and best wishes for the future!
---