Free Windows 10 upgrade offer extended by Microsoft
Published:
True to their word, Microsoft has extended the free Windows 10 upgrade for users of assistive technology.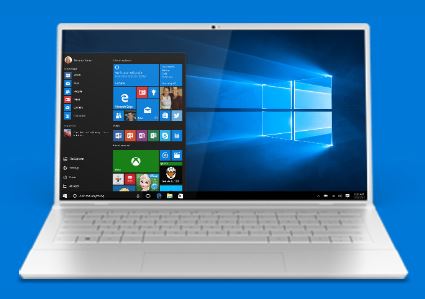 The deadline for free upgrades was Friday 29th July, after which an upgrade fee is applicable.
However computer users who need magnification, speech or screenreader technology can still upgrade for no cost, thanks to Microsoft's offer extension.
Ready to upgrade?
Why not upgrade your SuperNova or Guide software at the same time? Or even upgrade to a new computer!
We have a choice of packages to meet your needs and we'll do all the work for you - collecting and returning your PC, upgrading the software and making sure all your existing files remain safe.
Package 1 - FROM £209 + VAT includes:
Windows 10 upgrade
SuperNova or Guide upgrade
All installed & optimised for you
Collection and return of your PC or laptop
Call or email Sales on 01905 754 577 and ask about Package 1.
Package 2 - FROM £494 + VAT includes:
New Windows 10 laptop or desktop unit
SuperNova or Guide upgrade
Collection of your old PC
Data transfer, setup and optimisation
Delivery included
Call or email Sales on 01905 754 577 and ask about Package 2.
---
Want to know the latest features in Guide and SuperNova? Visit our product pages!
---