The Windows 10 anniversary update - things to consider
Published:
If you're already running Windows 10, you'll soon be receiving Microsoft's first update. The anniversary edition, celebrating one year since the release of Windows 10, comes with some improvements to accessibility.
Please note that your upgrade will take a couple of hours, during which time your computer may restart multiple times.
We've had reports from SuperNova users who have already downloaded the Windows 10 update that a change has been made to the Cortana search function. If you carry out an internet based search via Cortana it will open via the Edge browser and not the browser you have set as default. As Edge is incompatible with screenreaders, the accessibility software is forced to close.
If you experience this issue, you can work around it by taking the following steps:
Turn off SuperNova
Open the Microsoft Edge browser (you may need sighted help for this step as your magnification software is switched off)
Select settings > advanced settings
On the right hand side of the dialogue box, about half way down, there's an option to "optimize taskbar web search results for screen readers" (highlighted in the red box in the image below). Ensure this option is set to "On" as shown.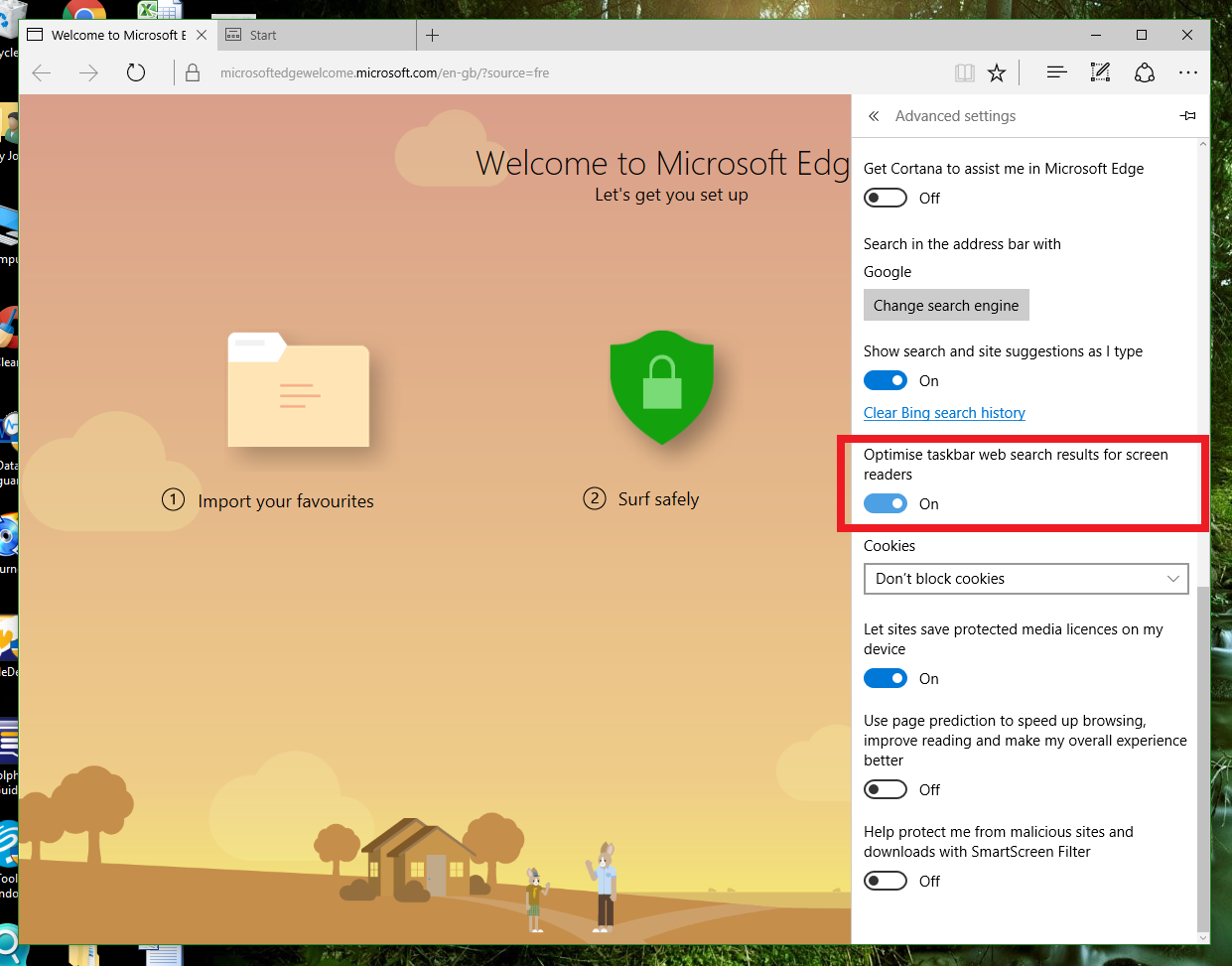 You can find more information on Microsoft's blog.
If you experience any compatibility issues with the upgrade whilst running SuperNova, please contact our support team so that we can investigate further.
---
Not yet using Windows 10? We have upgrade offers for software and hardware. Call us on 01905 754577 for more information.
---