Sight Village London - we'll be there, will you?
Published: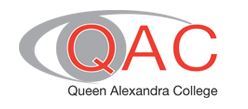 Next week sees the final Sight Village exhibition of the year, at Kensington Town Hall in London. Dolphin will be there exhibiting our low vision software solutions.
The event, organised by Queen Alexandra College Birmingham is the last of 5 exhibitions that have taken place across the country this year. Previous cities include Birmingham, Edinburgh, Glasgow and Leeds.
As usual, exhibitors will showcase products and services aimed specifically at people with a visual impairment, delivering a broad spectrum of accessibility in one place.
The event is free to attend, and runs from 10am to 4.30pm on Tuesday 1st November, and 10am to 3pm on Wednesday 2nd.
We hope to see you there!