Is Braille Relevant in the 21st Century Workplace?
Published: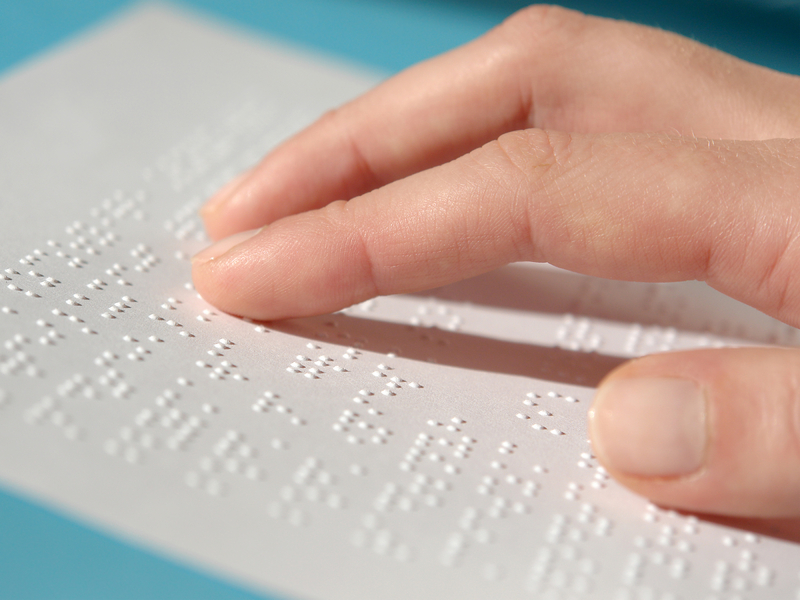 As our world becomes increasingly more technological, there are people who believe the relevance of braille is declining. Why would a person who is blind read a bulky braille book when they could choose an audiobook instead, for example? And the technology doesn't just impact on our home lives. The classroom, the workplace and the social environment is also becoming increasingly reliant on computers, automated processes and audio communications.
So, where does braille fit in?
This article from AFB shows that braille is as important as ever in terms of literacy. Whilst the convenience of listening to a screenreader is infinitely useful to a blind person, there are times when it isn't appropriate. And the independence of reading braille - be it a meeting agenda, a letter or a menu - means that it is still completely relevant in a modern society.
Here at Dolphin we recognise the importance of braille; and our SuperNova Magnifier and Screen Reader and Dolphin ScreenReader software is developed to support over 60 braille displays; giving our users as much choice as possible on how to read and communicate. We also makie it simple and straightforward for organisations to create braille output to support their employees, customers and end users, through our EasyConverter software.
The biggest indicator, for us, is seeing our own blind team members using braille in their everyday lives - both at home and at work. Members of our technical support team use braille displays to help customers with issues and get them back online when they've encountered a problem.
So, is braille relevant in the 21st century workplace? It's a resounding yes from us!
Download a FREE 30 day trial of SuperNova Magnifier & Screen Reader
Download a FREE 30 day trial of Dolphin ScreenReader