VIEW Conference 2017 and a prize draw winner
Published:
VIEW is the biggest UK conference aimed at professionals in the visual impairment education sector, and each year sees a gathering of QTVIs, industry experts and assistive technology providers sharing experience and best practice.
Visitors to the Dolphin stand were encouraged to enter our prize draw to win a SuperNova Magnifier USB. We even sent along our Dolphin postbox to collect the entries!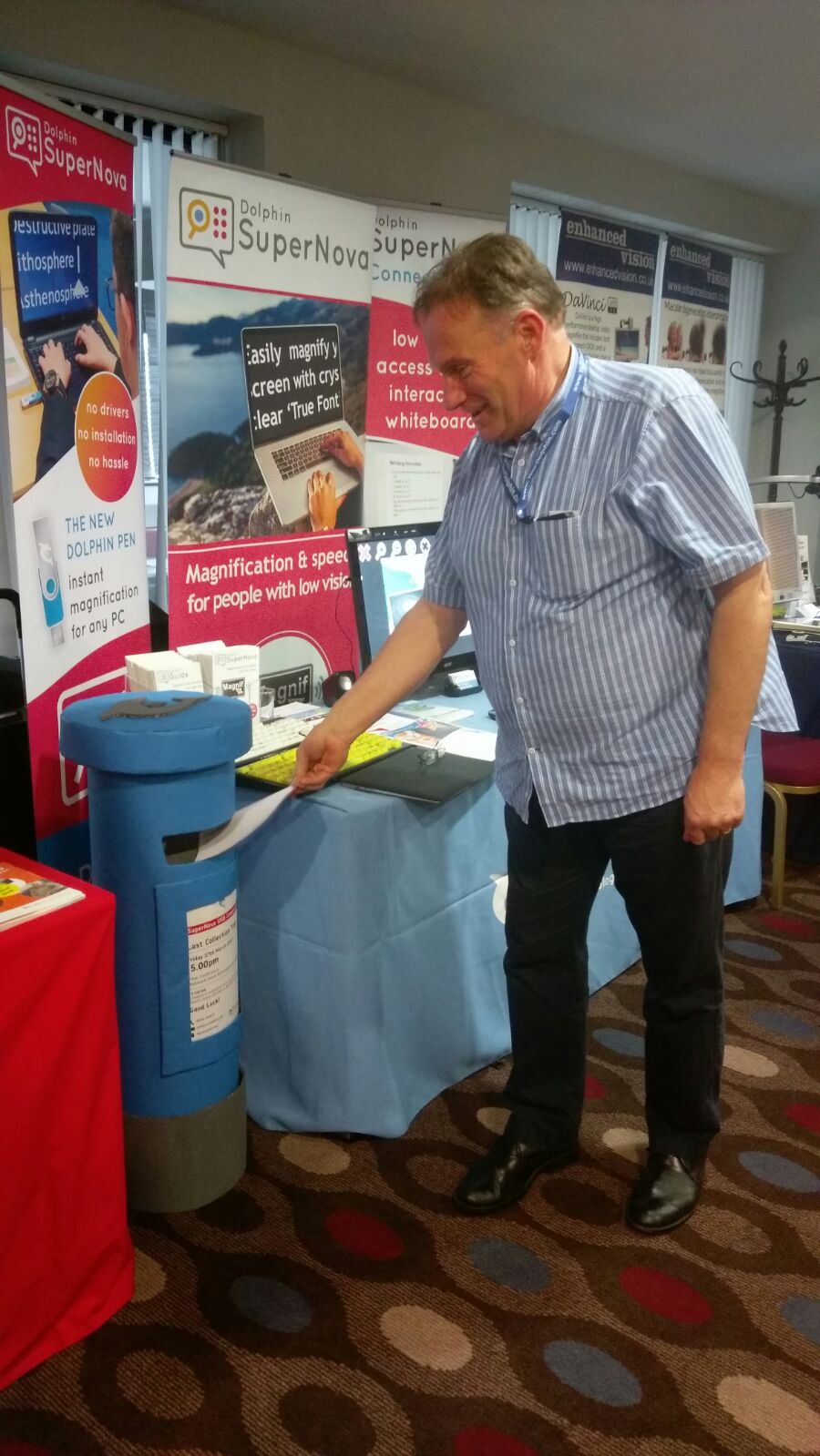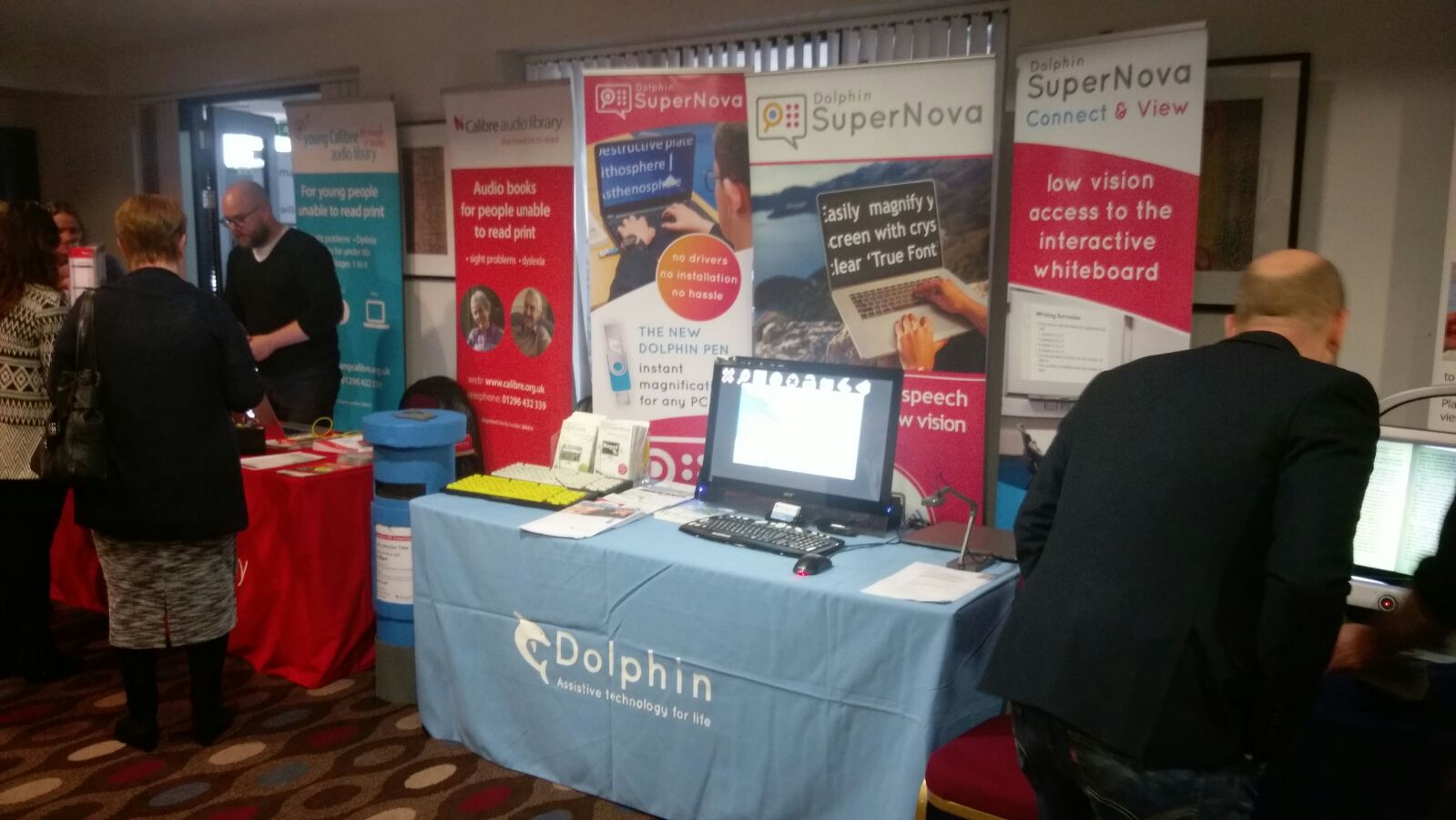 The winner, drawn at random, was Kate Knox from the Sensory Needs Team at Bury Council.
With SuperNova on a USB, students can use their magnification licence on any Windows PC in any location.
Instant, hassle free access
No installation, driver, activation or authorisation required
Offers HD Magnification, colours, highlights, speech, Braille & more
Ideal for learning at school, in the library or with friends
No need for Administrator password; use with any Guest Account
Compatible with Windows 7, 8.1 or 10 PCs
---
To find out more about SuperNova on a USB for school, work or home use, call us on 01905 754577 or send us a message and we'll get back to you.
---