"Blind" bowling for Comic Relief
Published:
On Friday in the UK it was Comic Relief, aka Red Nose Day, where people across the country get involved in fundraising activities to raise money for charity. Our graphic designer Natalie put forward the idea of blind bowling, so off we went to the bowling alley to test our skills.
To level the playing field with our team members who are blind, we all wore blackout goggles. Here's Shaun from sales modelling a pair!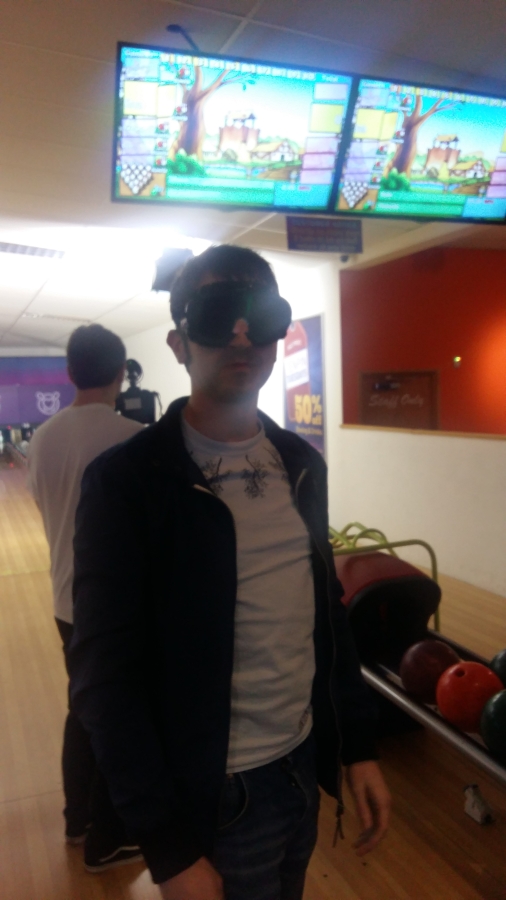 Some of us were better than others, but a special mention goes to our videographer Callum who scored exceptionally well! Here he is in motion!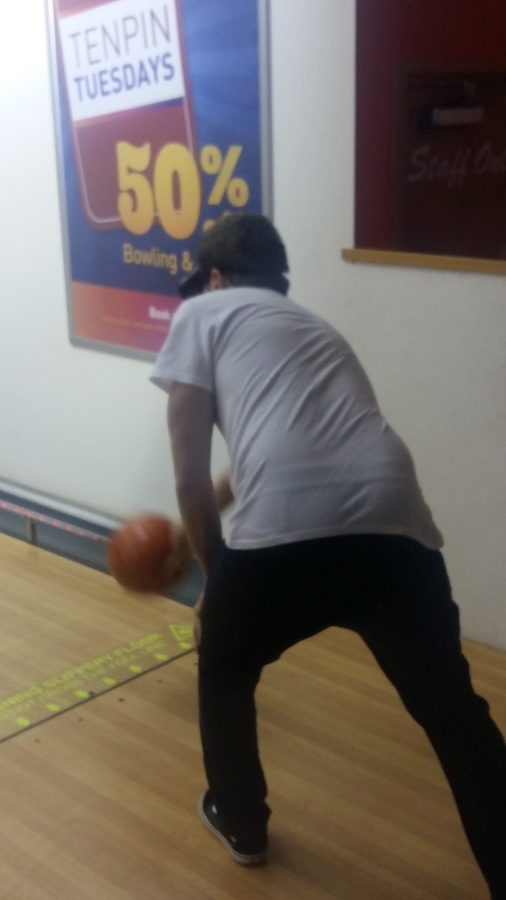 Lin and Kelly from Production, ably assisted by Rachel from Central Services, were victorious overall, with a consistently good performance across both games. They were thrilled to lift the inter-departmental trophy!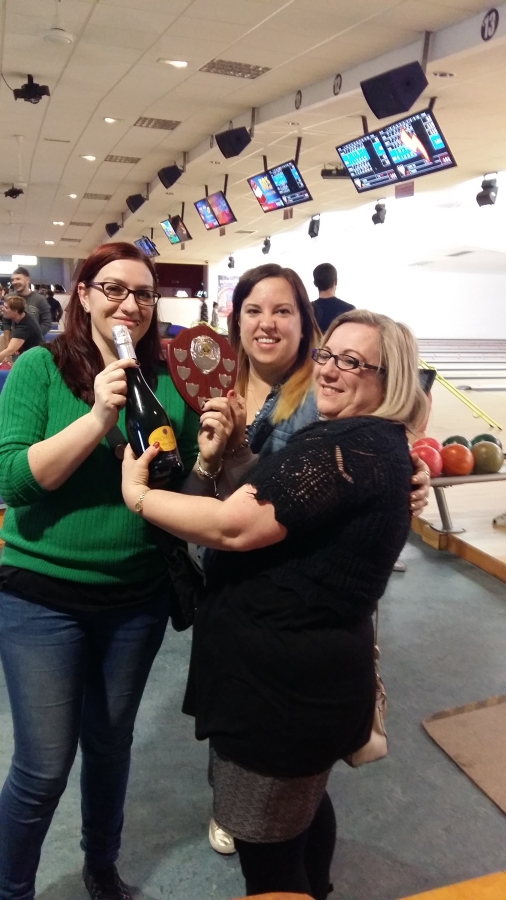 Despite the obvious competitive nature of the game, everyone had a great time for a good cause.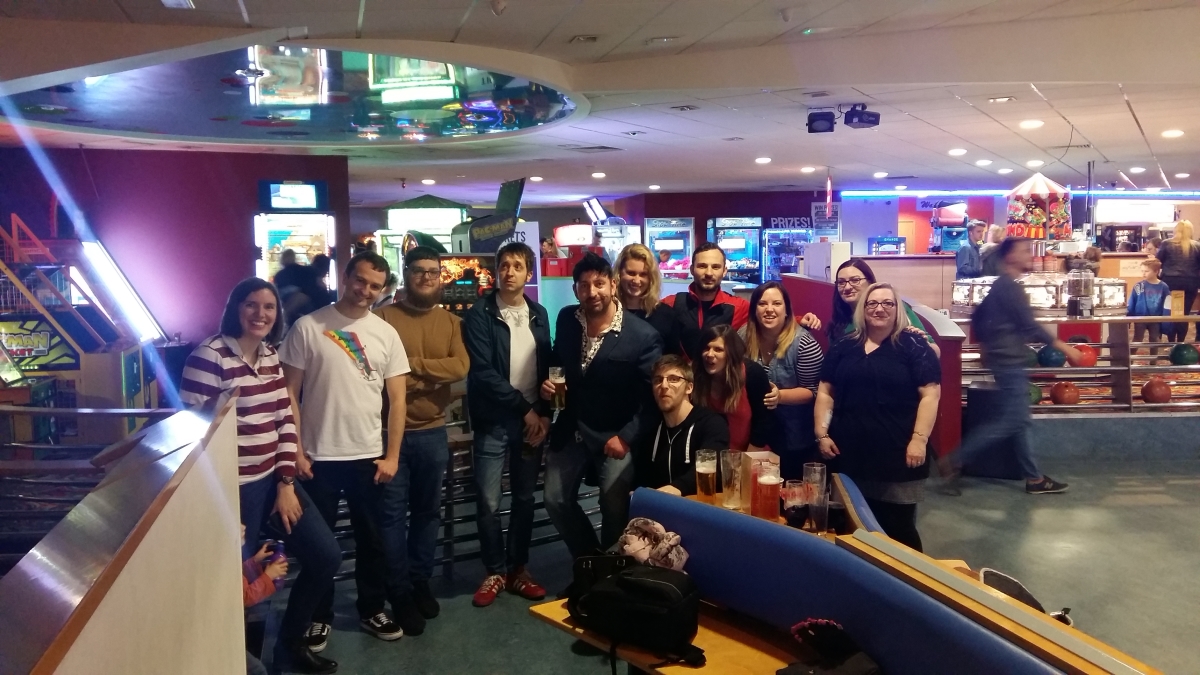 ---
Do you have any suggestions for our next blindfold activity? Get in touch and let us know!
---