World Sight Day 2017
Published:
World Sight Day is an annual day of awareness held on the second Thursday of October, to focus global attention on blindness and vision impairment. This year's theme is "Make Vision Count".
The World Health Organisation have issued an infographic with some alarming statistics around global sight loss.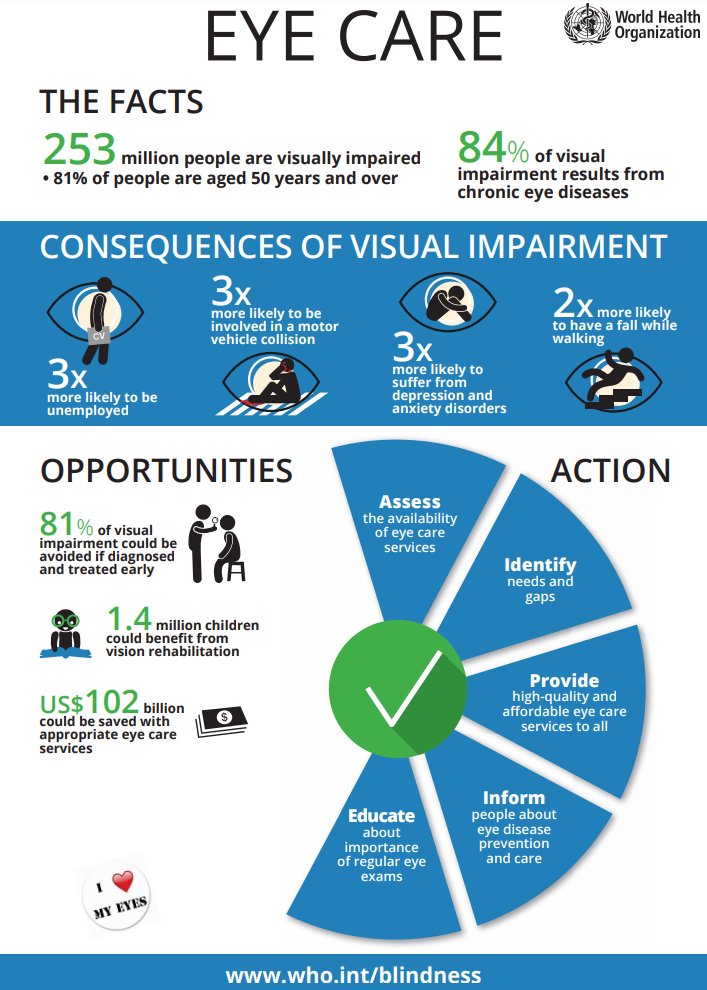 The facts
253 million people are visually impaired
81% of people are aged 50 years and over
84% of visual impairment arises from chronic eye diseases
Consequences of visual impairment
3 x more likely to be unemployed
3 x more likely to be invlved in a motor vehicle collision
3 x more likely to suffer from depression and anxiety disorders
2 x more likely to have a fall while walking
Opportunities
81% of visual impairment could be avoided if diagnosed and treated early
1.4 million children could benefit from vision rehabilitation
US $102 billion could be saved with appropriate eye care services
Action
Assess the availability of eye care services
Identify needs and gaps
Provide high quality and affordable eye care services to all
Inform people about eye disease prevention and care
Educate about importance of regular eye exams
Dolphin software is distributed by our dealers across the world, bringing computing and accessibility to blind and visually impaired people of all ages and nationalities. We work with international libraries to deliver accessible book content through our EasyReader, and SuperNova is available in 35 different languages.
To find out more about Dolphin products visit our product pages, call us on 01905 754577 or send us a message.