It's World Book Day!
Published:
Happy World Book Day!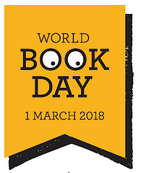 What better way to celebrate a day devoted to books than to download a FREE accessible app specifically designed for blind, visually impaired and dyslexic readers to enjoy fiction, non fiction, magazines and newspapers on their mobile phone or tablet?
Android or iOS - the choice is yours!
With our EasyReader app, you can access a number of global libraries directly through one interface, without the need to navigate individual websites. Browse, search and download millions of accessible titles, or import EPUB, Daisy and TXT based files from the web, cloud storage, emails or those already stored on your phone or tablet.
What are you waiting for? Give it a try, FREE!


---
Already using the EasyReader App? Let us know what you're reading! Get in touch on Twitter or Facebook!
---