Disability Duty Advisor says "Dolphin SuperNova has simply transformed my working life"
Published: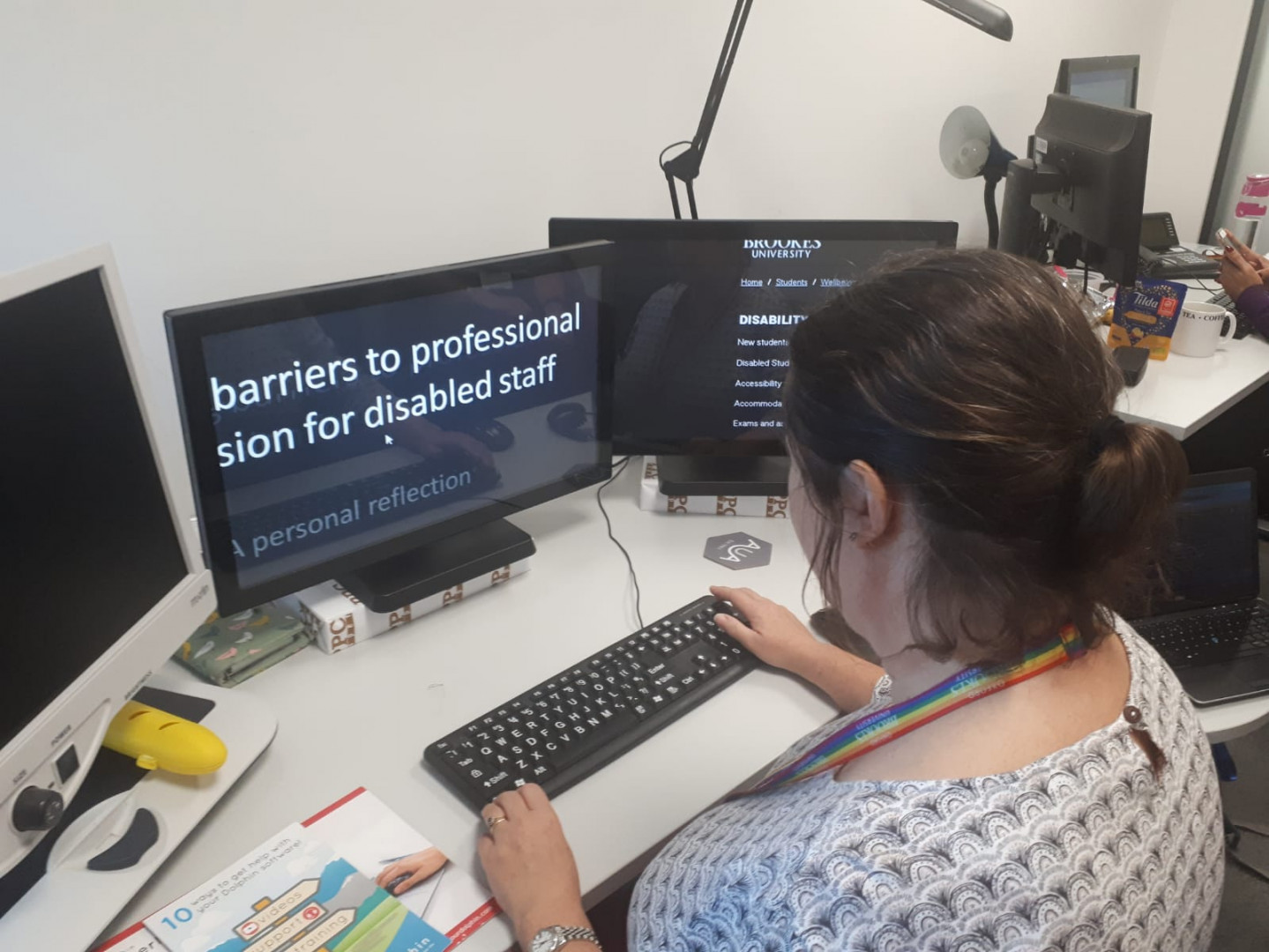 Fran Jenkins is a Disability Duty Advisor in Wellbeing, part of the Academic and Student Affairs Directorate at Oxford Brookes University. She wants to let other people know about her transformative experience with Dolphin SuperNova:
"I have a very limited field of vision and, despite being in employment since the early 1980's, had never before used any adaptions. I just got by.
In 2017 I started using SuperNova. Everything that was hard just became so much easier.
I had found the mass of white onscreen too glary and difficult to read. SuperNova's colour schemes have just made such a huge difference. And the magnification is now essential, especially on particularly 'bad eye' days. Spreadsheets used to be very challenging, but I no longer dread opening them.
I can't believe now that I used to use no magnification. I do wonder how I managed. Dolphin SuperNova has simply transformed my working life.
Being partially sighted myself, I know first-hand that putting the right adaptions in place can make a real difference to someone's life. Whether that's something as simple as a rest break or a magnification solution like SuperNova".
Find out more about SuperNova.
#Dolphin #SuperNova #visualimpairment #sightloss #magnification