**LAST ORDER DATES**
Published:
With Christmas just around the corner, we don't want you to miss out if you're thinking of purchasing Dolphin software for the first time, or upgrading your existing software.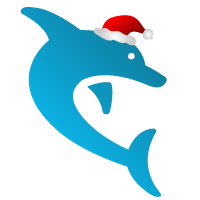 If you want to receive your choice of product on a disk or pen, last order dates are as follows:
FedEx International - Friday 18 December
FedEx Domestic - Monday 21 December
Royal Mail Post – Tuesday 22 December
Online orders can be made over the Christmas period via our website where available for your product/country - you will receive an unlock code to install your software. Please be aware, however, that there will be no telephone or email support available over the Christmas period.
---
If you want to discuss an immediate purchase requirement, call us on 01905 754577, or send us a message.
---