New podcasts available through SuperNova
Published: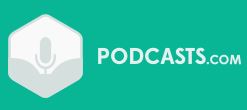 We've added some new podcasts to the US and UK English versions of SuperNova - available for you to enjoy immediately.
Firstly, the current top 3 as taken from podcastchart.com
1) Serial (explicit)
2) This American Life
3) Stuff You Should Know
Also added:
Freakonomics – a quirky look at economic subjects.
Revolutions – a look at revolutions throughout history
Software Engineering – The podcast for professional software developers
---
If there are any podcasts you would like added then do get in touch, and we'll try to help.
---