Our global vision
Published: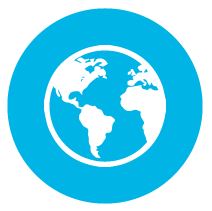 Did you know that Dolphin Computer Access operates on a global level? Our sales director travels all over the world developing relationships with dealers and attending exhibitions to promote the life changing difference Dolphin products can make.
Our next international stop is at the ATIA conference in Orlando, from 3-6 February, where we'll be on booth 312. We're also presenting two papers: "Book access for dyslexia and low-vision – European Best Practice" and "Windows 10 Magnifier vs. a Professional Magnifier Solution".
March sees us heading east to India, where we will again be presenting two papers: "Windows 10 Accessibility - the reality for Blind & Low Vision People" and "Making Alternative Formats - One Size Does Not Fit All!"
---
A list of our global dealers can be found on our website, or you can contact us for more information.
---