EasyConverter 7 Now Available with Word 2016 Support
Published: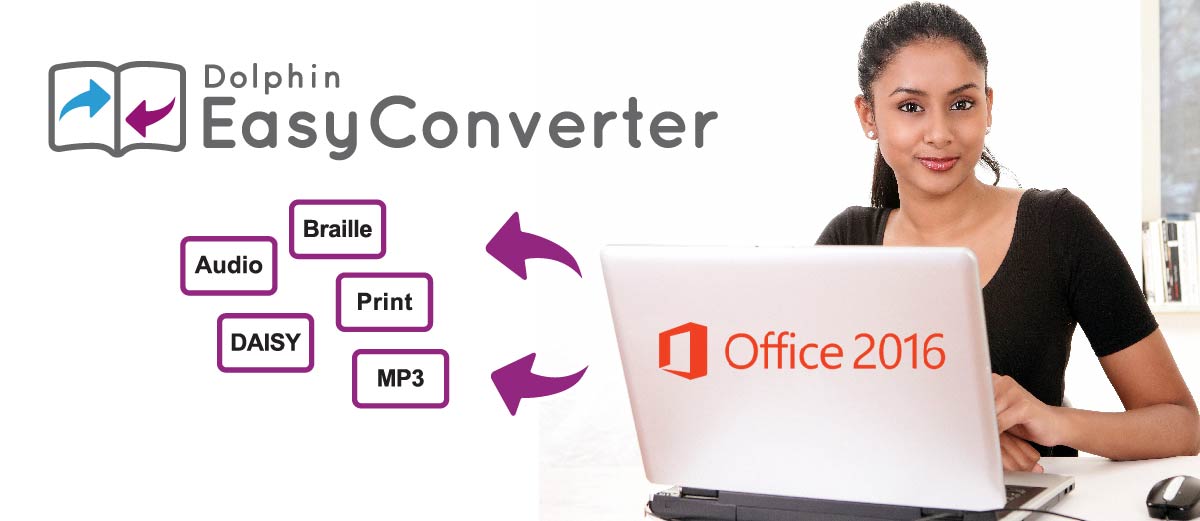 EasyConverter empowers organisations to create accessible information for people with visual impairments, dyslexia and other reading difficulties. Braille, large print, DAISY and MP3 formats are all available at the touch of a button - no expertise required!
Released today, EasyConverter 7 includes support for Microsoft's newest word processor, Word 2016. Additionally EasyConverter now comes bundled with a free licence of EasyReader, for proofing and playing DAISY books created in EasyConverter 7. Read on to learn more.
---
NEW: Compatible with Word 2016
EasyConverter 7 now includes support for documents created in Word 2016. Input your .docx files and confidently create Braille, large print, DAISY and MP3 formats.

NEW: Includes EasyReader 7 for the latest DAISY playback
Playback your DAISY talking books created in EasyConverter, with the latest edition of EasyReader, now bundled free. EasyReader is the latest accessible eBook reader for students with dyslexia or visual impairments. Synchronised text and audio playback makes reading a pleasure, and struggle free! Compatible with Windows 7, 8 and 10 desktops, laptops and tablets, EasyReader includes a 21st century interface this is also touchscreen compatible. Learn more about EasyReader and watch a short video at www.YourDolphin.com/EasyReader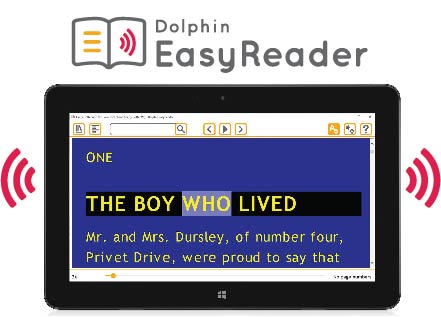 ---
VIDEO: Exhall Grange School talking about EasyConverter
"I think what makes it unique is the range of things it can do. There are other programs out there that just do Braille, or that just do Audio. Where EasyConverter shines is the fact it can do all of it; Large Print, Audio, Braille, very, very simply." Matthew Horspool, Exhall Grange School
---
Free Trial –With Product Support!
Trial EasyConverter with Word 2016 support free for 30-days. There's even the option to include product support, should you get any questions or queries.
Already Using EasyConverter?
Existing EasyConverter customers can upgrade their licence by contacting Dolphin or their Dolphin dealer. Customers with an active software maintenance agreement (SMA) will shortly receive their free upgrade.