The world's most accessible reading app
If you are blind, partially sighted or have a print impairment such as dyslexia, EasyReader gives you access to the world's largest collection of accessible book libraries.
With EasyReader, you can browse and download accessible books, then customise your reading experience to suit your needs and your reading preferences.
Access to over 60 accessible book and newspaper services
Easy to use app, designed for readers who are visually impaired or have a neurodiverse condition such as dyslexia
Available on a range of devices, for iOS, Android or Windows
Recommended by the RNIB
Open a world of accessible books and enjoy reading independently with EasyReader.
---
Compare EasyReader Editions
---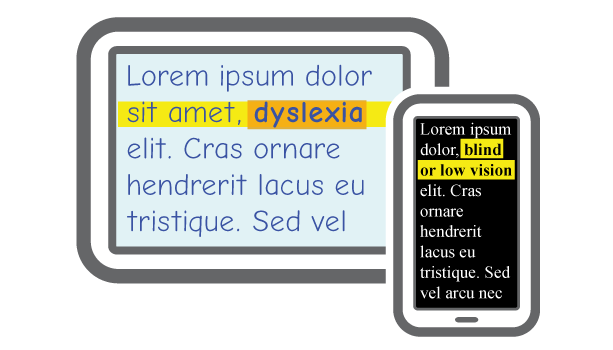 EasyReader App
for phones & tablets
20+ book & newspaper libraries
Yes
Designed for readers with vision loss
Yes
Perfect for readers with dyslexia
Yes
Cost
FREE
More about EasyReader