Tackling an obstacle course blindfolded for Sport Relief
Published:
Former Paralympian, Aj Ahmed, has challenged colleagues at Dolphin Computer Access to don blindfolds and walk the plank to raise cash for Sport Relief this Friday.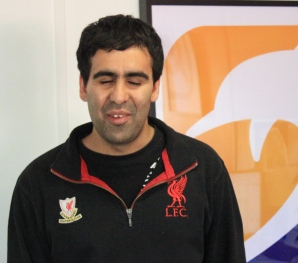 "In spite of many obstacles, people with little or no sight still achieve great things: they graduate from university, run businesses and raise families." Explains Ahmed.
The University of Worcester Sports Science graduate and blind footballer who represented Team GB at the 2008 Paralympic Games in Beijing, will complete the obstacle course against the clock. Ahmed's fully sighted colleagues have volunteered to temporarily lose their sight - to a blindfold - before they: walk the plank, negotiate a minefield maze and throw beanbags at targets in an attempt to beat the Paralympian's time. Help will be on hand, with participants permitted to nominate a colleague to guide them round the course - but only by calling out directions, no touching is allowed.
The Dolphin Blind obstacle Course Challenge will take place on pitches adjacent to Sixways on Friday 21 March between 1PM and 2PM. You can sponsor the team at: my.sportrelief.com/sponsor/dolphincomputeraccess

Notes: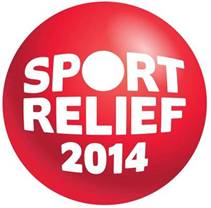 Sport Relief brings the entire nation together to get active, have fun and raise life-changing cash, and its back from Friday 21st to Sunday 23rd March. The cash you raise is spent by Comic Relief, to change lives at home and abroad. In the UK, you help give shelter to young people living on the streets and protection to those living with domestic abuse. Across the world, your money helps children into education, and provides communities with fresh water and life-saving vaccines. And that's just the start!