A Blindfolded Penalty Shootout for Comic Relief
Published: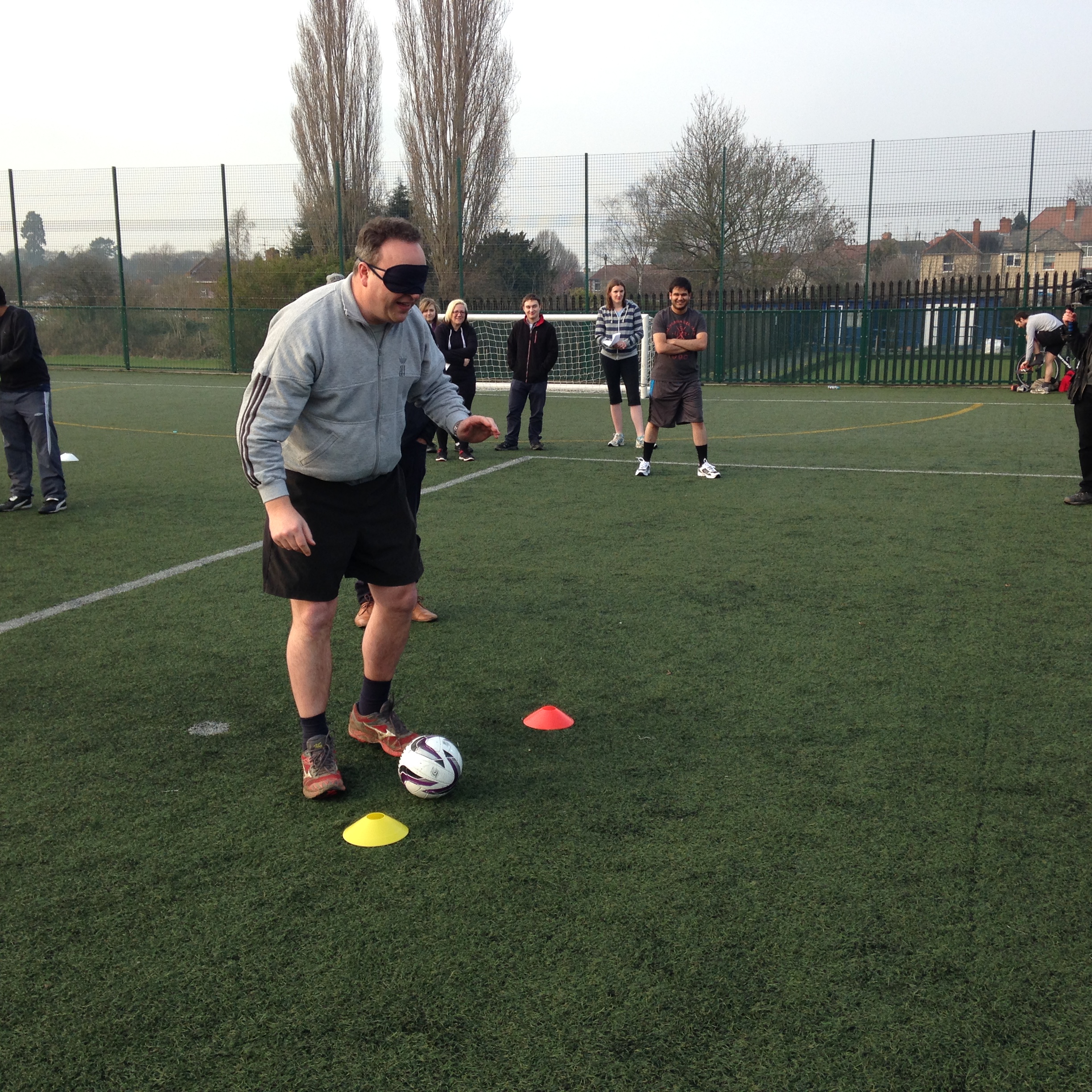 Staff at a Worcester company are donning blindfolds and attempting to score against a sighted goalkeeper at Brickfields this Friday afternoon to raise cash for Comic Relief.
A players hand is placed on the ball and the goal posts are tapped enabling blindfolded penalty takers to aim shots on target.
The Blind Folded Shootout was the brainchild of former Paralympic blind footballer Aj Ahmed. The University of Worcester Sports Science Graduate is now employed by Dolphin Computer Access in Blackpole. Based in Worcester since 1986, and with offices in North America and Scandinavia, Dolphin is a world leader in the development of specialist technology enabling blind and partially sighted people to: achieve academically, run businesses and regain independence.
"The Blind Football European Championships kick off just down the road in Hereford this August." Explains Ahmed. "so this feels like the perfect time to encourage my fully sighted colleagues to exceed their own expectations by giving blind football a go".
The blindfold penalty shootout will take place at: Brickfields Park, Ash Avenue, Worcester, WR4 9TL from 4:30PM on Friday.
You can sponsor the Penalty Shootout online at:
https://my.rednoseday.com/sponsor/BlindfoldedPenaltyShootout