SuperNova 13.54 updates for Internet Explorer 11 support
Published:

SuperNova, the world's only fully synchronized screen magnifier and screen reader for people with any visual impairment, has been updated today with initial support for the latest version of Microsoft's popular Internet Explorer web browser.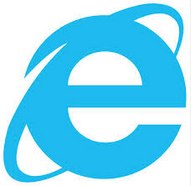 People who are blind or low vision can confidently read and write web mail, control video playback on YouTube and enjoy the other benefits of the web with Internet Explorer 11.
Important note: customers using Internet Explorer 9 are advised against installing this SuperNova update and to continue using SuperNova 13.53.
The SuperNova update also includes fixes for bold italic and underline hotkey announcements in Microsoft Office applications, and the middle mouse button for reading PDFs in Adobe Reader 11.
Read the complete list of What's New in SuperNova 13.54 on the Dolphin website.
The SuperNova 13.54 update is free to all existing SuperNova 13 customers and can be downloaded immediately from your SuperNova Control Panel by going into the Help menu, and then selecting 'Check for Updates'.
New customers or people with SuperNova v12 or earlier can try SuperNova v13.54 free for 30 days. Plus, save 10% on UK orders before Christmas 2013. Also ask about SuperNova trade-in, school and home, and Pen and CD UK offers.