Free SuperNova v13.53 update makes text crystal clear
Published:

Dolphin SuperNova, the world's only truly synchronised screen magnifier and screen reader with Braille, has been updated today to deliver improvements to ensure magnified text stays beautifully smooth when shown on screen.
People with low vision will now find reading much easier using True Fonts in Windows 7. Plus, True Font magnification is now available on the Desktop and Taskbar in Windows 8.1. Find the font smoothing mode that is right for you with LEFT CONTROL+NUMPAD8.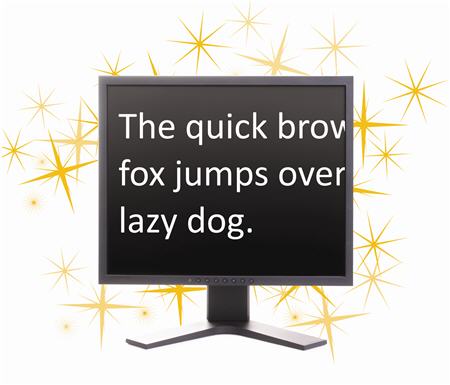 People accessing documents and apps with SuperNova's speech and Braille can also enjoy screen reader fixes improving accuracy in Windows 8.1, Office 2013 and Adobe Reader 11.
Version 13 customers can update today
The SuperNova version 13.53 update is free to all existing SuperNova 13 customers and can be downloaded immediately from your SuperNova Control Panel by going into the Help menu, and then selecting 'Check for Updates'.
New to SuperNova or looking to upgrade?
New customers or people with SuperNova v12 or earlier can try SuperNova v13.53 free for 30 days. Plus, save 10% on UK orders before Christmas 2013. Also ask about SuperNova trade-in, school and home, and Pen and CD UK offers.
Important note: Access to Internet Explorer 11 on Windows 7 is expected to be delivered in a further free update. In the meantime Dolphin advises customers to stick with Internet Explorer 10 for now. If you want to block the automatic Windows update see Dolphin Knowledge Base Article Q0458.
Assistance to roll back to Internet Explorer 10 is available from Dolphin Product support
Visit to Dolphin website for full details of what's new in SuperNova version 13.53, as well as a list of known issues.