Dolphin says Bonjour to French Students
Published: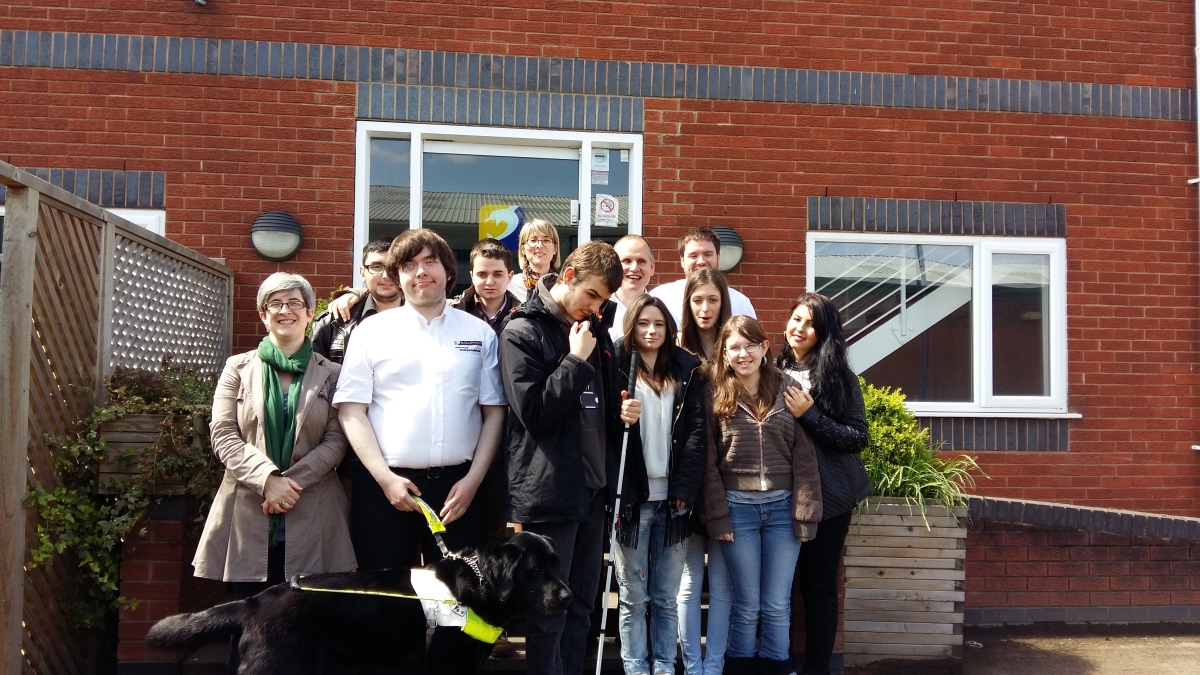 It was our pleasure to welcome visually impaired UK and French exchange students to Dolphin recently, to demonstrate employability access for blind and partially sighted people.
Six young adults from Royal National College for the Blind, Hereford and Cite Scolaire Rene Pellet – RNC's partner college in Lyon - visited us to hear from our staff around topics such as technology, accessibility and mobility within the workplace.
The exchange visit was funded by the Charles de Gaulle Trust, affiliated to the British Council, to explore the issues of mobility, transition and access to work in Lyon and in France, while working towards co-operation between European countries to improve employment opportunities for people with visual impairments. As part of this, RNC are engaging with the students to compare accessibility of public transport in the UK, and researching how people with a visual impairment access employment and how employers adapt their working environment to suit their needs.
With only one third of registered blind and partially sighted people of working age in employment in the UK, Dolphin recognises the importance of demonstrating routes to work to young people and removing boundaries to their future. 25% of Dolphin employees are blind or partially sighted, including former RNC student Ben Rendle who successfully completed an apprenticeship and is now a Trainee Technical Support Advisor.

Ben said "I was fortunate to see a technical support apprenticeship advertised with Dolphin when I left RNC in 2013. When I started to work with Dolphin I was given specific training on using the computer based systems with a screen reader, which enabled me to do the same job as everyone else."
RNC tutor Claire Lewin commented "We learnt so much during our visit – not just about the great work that Dolphin does in developing assistive technology, but also about its culture of inclusion. You have encouraged our students think about how they manage their visual impairment on a day-to-day basis with a view to being as independent and fulfilled as possible."
An enjoyable and educational day was had by all!