Magnify, Speak and Braille Windows 8 today!
Published: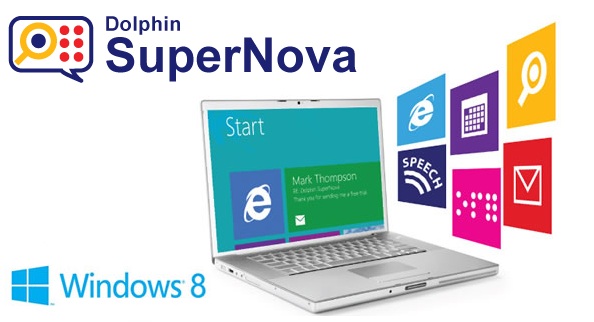 ​Why wait to access Windows 8? People with any visual impairment can immediately magnify, speak & Braille Windows 8, thanks to SuperNova.
HD screen magnifier, natural sounding speech and full screen readerwith robust refreshable Braille synchronized or used separately. Launch SuperNova and people who are blind or partially sighted can create beautifully formatted documents, connect with colleagues and friends via social networks, or plan that next trip.
4 SuperNova editions are available so you can choose the correct combination of magnification, speech and Braille features you need right now, knowing that if your eyesight changes you can switch editions without starting over.
Plus SuperNova is the only magnifier AND screen reader fully supported in Windows 8!
VIDEO: Learn more about SuperNova on Windows 8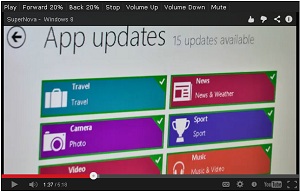 Browse the complete SuperNova video catalogue.
PODCAST: 'Windows 8 Essentials':
New to Windows 8? Listen to our 'Windows 8 Essentials with SuperNova v13.50' presented by Maggie McCarthy, Training Manager at Dolphin.
DOWNLOAD:Try a free 30-day trial
SAVE $'s: Trade-in your old magnifier
Special discounted pricing is available for people trading in a valid Zoomtext or MAGic licence, please contact us for further information.
DEALER: Find my nearest SuperNova dealer
Search on the Dolphin website to find your nearest SuperNova dealer. Alternatively contact the Dolphin office in New Jersey to discuss your Windows 8 requirements.