Dolphin Celebrate World book Day with Clear Vision
Published: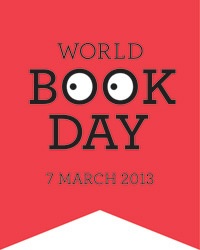 A dozen children's books sponsored by Dolphin Computer Access are being made accessible for Braille readers by the Clear Vision Project in time for World Book Day.
The mainstream children's titles which can be borrowed by families and libraries include the original printed work with a transparent Braille overlay enabling readers who are sighted or blind to share the joy of reading.
The list of books includes:
Room on the Broom by Julia Donaldson
Thomas and the Hurricane by Christopher Awdry
Kipper and The Trolls by Roderick Hunt and Alex Brychta
My Visit to the Hospital by Paul Humphrey
The Secret of the Sands by Roderick Hunt and Alex Brychta
The Golden Touch by Roderick Hunt and Alex Brychta
Mountain Rescue by Roderick Hunt and Alex Brychta
Lettice: A Christmas Wish by Mandy Stanley
Dear Santa by Rod Campbell
Three copies of Slinky Malinki's Christmas Cracker by Lysely Dodd
Long time SuperNova user and software developer Nick Adamson originally brought the Clear Vision lending library of accessible children's books to Dolphin's attention in November. Nick's innovative Braille shape game Dotris uses Dolphin SAM to support a wide range of refreshable Braille displays. Dotris is raising much needed funds to support Clear Vision and Braille literacy.
World Book Day was designated by UNESCO as a worldwide celebration of books and reading, and is marked in over 100 countries around the globe. A main aim of World Book Day in the UK and Ireland is to encourage children to explore the pleasures of books and reading.
Visit the World Book Day website