Leading College for vision impaired students
Published:
Worcester UK, Monday 30th November 2009; New College Worcester, a leading international college for blind and low vision students have announced they are taking their first steps with the world's fastest growing alternative format, DAISY. Delivering new levels of accessibility is a software ebook and DAISY player called EasyReader, a reading solution for vision impaired and dyslexic readers backed by five time Olympic Gold Medal winning rower Sir Steve Redgrave. This news follows less than a week since alternative format experts, Dolphin Computer Access launched EasyReader version 5.10. EasyReader version 5.10 extends its' support for ebook formats to now include access to the millions of open EPUB books immediately available online from Google Books and Project Gutenberg, amongst other sites.
New College Worcester has been setting the highest standards in educating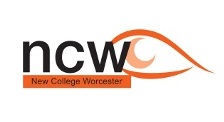 visually impaired students since 1866. Today as the home, school and social setting for GCSE, A Level and AS Level students, New College Worcester delivers a residential education that is specifically designed to develop students' independence and confidence. Jonathon Fogg, ICT teacher at New College Worcester explains further;
"Our students have a range of visual impairments. As a college, our greatest strength is the support we give to our students. We provide a 24-hour curriculum, so not only academic subjects but also living skills, mobility and social skills etc."
As a DCSF Specialist Special School, New College Worcester delivers the broadest curriculum with specialist focus on Braille and ICT. Crucial in the academic success of students, is the delivery of the widest range of alternative format information. Jonathan Fogg explains further;
"Until now we have been making Braille, large print, electronic formats, audio and then obviously tactile diagrams. We get an awful lot of students that navigate through their document using their cursor key. They stick their finger on the cursor key until they get to the point when they want to start listening from, then they take their finger off. That's not a good way of accessing information; it is very labour intensive and takes time. DAISY is a better, more efficient, more user friendly way of accessing that document. DAISY will give them a richer experience of that document."
New College Worcester has chosen EasyReader, an innovative software DAISY and eBook player created by alternative format experts Dolphin Computer Access to not only introduce its students to the DAISY format, but also to open up a wider reading world. By delivering a combination of synchronised audio and highlighted text, EasyReader has been designed to bring the pleasure of reading to people that are naturally challenged by the printed word; namely blind, low vision and dyslexic readers. Jonathan Fogg from New College Worcester continues;
"We are using Dolphin's EasyConverter software to make our own DAISY content, but EasyReader will give us immediate access to the millions of unprotected EPUB documents that are freely available on the Internet from sites like Google Books and Project Gutenberg. Because EasyReader is able to play text files, HTML files and EPUB files, it gives our students the flexibility to access materials that other people are producing."
The release of EasyReader v5.10 has been welcomed by both dyslexia and vision impaired communities. Five time Olympic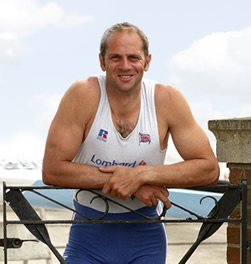 gold medal winning rower Sir Steve Redgrave, who is dyslexic himself, comments;
"Alternative formats are of fundamental importance to ensure that readers with dyslexia have full access to their reading materials. The research I've seen from America showed that students with low literacy levels can improve their exam scores by up to 40% by simply accessing information in a combined audio and text format such as DAISY talking books. When I saw these findings, I couldn't help but wonder why all dyslexic readers don't have access to information in talking book format."
"Dolphin has been the missing link for dyslexic readers for many years now, providing different solutions to empower dyslexic readers to not only read talking books, but also create talking book, audio, large print and Braille alternative formats. The latest in Dolphin's range of solutions really takes alternative formats to the next level; they are so easy to use and provide access to such a diverse range of eBook formats."
Find out more about EasyReader v5.10 or download a free EasyReader trial