Dolphin Publisher and EasyReader now available in Japanese
Published:
Dolphin Computer Access is extremely excited to announce the immediate availability of Dolphin Publisher v3.01 and EasyReader v6.01 in Japanese.
Empowering Japanese speakers to create DAISY talking books with Dolphin Publisher, and read DAISY talking books with Dolphin EasyReader, both releases also exemplify Dolphin's commitment to delivering independence to people with vision and print impairments, world over.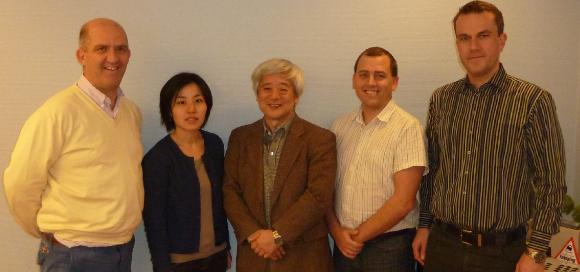 The localisation of Dolphin Publisher and EasyReader into Japanese was completed by Mayu Hamada of the Assistive Technology Development Organisation, and overseen by Hiroshi Kawamura, President of DAISY Consortium. Mayu and Hiroshi completed the translation during their recent visit to Dolphin's Offices in Sweden.
Dolphin's AltFormat Product Manager, Mattias Karlsson, comments:
"It has been a great pleasure working with Hiroshi and Mayu, both of which are experts in the field of DAISY talking books. Dolphin works extremely hard to ensure that our software is available in as many languages as possible, and deliver independence to people with visual and print impairments all over the world. Thanks to the hard work of Mayu and Hiroshi, Dolphin is now able to empower Japanese speakers to create and read DAISY talking books."
A commercial arrangement for distributing the software to Japanese speakers is expected to be confirmed in the new year.
Create human narrated DAISY talking books with Dolphin Publisher.
Be part of a wider reading world with Dolphin's accessible eBook reader, EasyReader.