Success in South Africa - a satisfied SuperNova user
Published: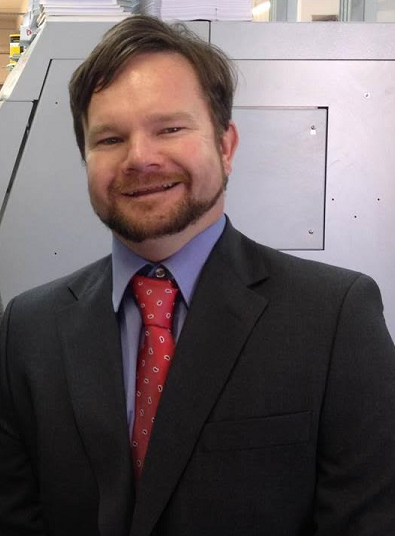 Today we hear from Donovan Tose, a SuperNova user who deals with our partner EditMicro in South Africa. Donovan has been using SuperNova for a number of years and tells us about his experiences, from his student days through to present.
"I have been using Dolphin Supernova since 2001. I first became acquainted with the product whilst studying at the institute for the blind in Worcester, SA. I took a basic N4 and N5 computer practical course along with a marketing certificate which I completed at Boland College. This year of post matric studies was somewhat of an excuse to continue playing in my high school band Fudge as most of the members were based in Worcester.
"On completion of my course in Worcester reality kicked in and it became clear that I was not destined to be a rock star and I'd have to find a real job…
"I did extensive research on screen readers and various magnification programmes before investing in Supernova. I enjoy the combination of both the voice over and magnification. I regularly make use of the hot key functionality and reduce the magnification to view pictures or to get a holistic view of the screen before navigating whilst enlarged.
"I tend to use 12x magnification and the screen reader configuration I have settled on is the vocalizer synth option spoken by Daniel at a speed of 168. I'm not sure if this is 168 KM per hour or how this is defined but the flexibility of this product is what makes it cool. One can even change the pitch of a default voice.
"I have made use of Supernova throughout my career and have managed to present power point presentations, navigate an excel spread sheet whilst on the phone and communicate via mail. I also fine the ability to turn the speech off instantly with a hot key very useful especially if Daniel decides to join in on a Skype call. I battle to see red. When I joined one of the big corporates I managed to change all red on my screen to a beautiful violet. Which was much more pleasant on the eye or at least for myself.
"I've found the service and support offered by the local agents in that of Edit Micro Systems to be outstanding. Especially that of Gerhard Erasmus. Problems are resolved timeously as I've found myself in situations where I made use of software which was not supported or they may have been the requirement to map features. I have however never been without a solution to my problem."
Thanks for sharing your story, Donovan!
To find out more about Dolphin SuperNova, visit our product pages, or our YouTube playlists, or call us on 01905 754577.
---
Have a story to share? We'd love to hear from you! Use our contact page to drop us a line, and we'll get in touch to find out more.
---