U.S. National Library Service in Dolphin Guide
Published:

In this YouTube video, learn about Dolphin Guide's support for accessing books from the National Library Service (NLS).
Jeff Bazer demonstrates:
Using Dolphin Guide to download books from NLS to your computer.
Unpacking NLS books with Dolphin Guide.
Transfer NLS books to a hardware player directly from within Dolphin Guide.
Watch the video from:
https://yourdolphin.com/support/video?id=267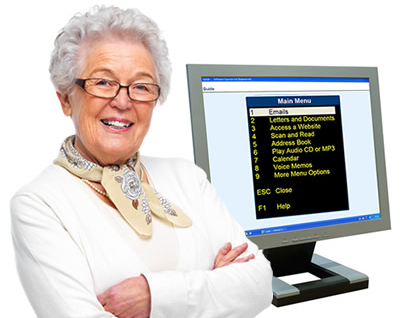 Dolphin Guide is perfect for seniors with sight loss, or people who are blind, low vision and new to computers. Guide makes popular computing tasks easy. Natural sounding voices speak options aloud. Clearly numbered lists keep the focus on your task and not the technology. www.DolphinGuide.com.
Accessible World seeks to educate the public, disabled community and professionals by providing relevant information about products, services, and training designed to eliminate access barriers. www.AccessibleWorld.org.