New Braille Display Support Added to Dolphin SuperNova 12.08
Published: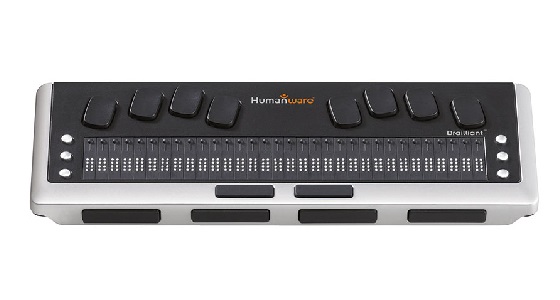 Dolphin has been working closely with refreshable Braille display manufacturers around the world to support the latest Braille hardware in SuperNova. Owners of the new Braille display models can benefit from SuperNova's full range of Braille screen reading features, seamlessly synchronised with high quality speech and magnifier access to Windows applications.
Braillists can write directly in to any Windows application using the Braille keyboard found on 3 of the 4 newly supported models. Braille in at your own speed anywhere and SuperNova takes care of the back-translation from Braille to text. When Brailling in contracted Braille, SuperNova performs the translation when you press SPACE or ENTER at the end of a word. Dozens of Braille tables and languages included for both input and output, SuperNova is a serious contender for anyone with an interest in Braille and literacy.
"We have worked with manufacturers to make sure the buttons on the Braille devices perform the expected screen reading functions. Customers can change Braille button definitions if needed" says Dave Williams, Blindness Product Manager at Dolphin.
Refreshable Braille displays recently added: