Six ways to enjoy the Paralympics with SuperNova
Published: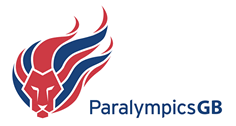 In just 7 days, London's Olympic venues will welcome us once again to witness the biggest ever Paralympic Games. Starting on Wednesday August 29th, more than 4,000 athletes from around the world will take part in over 20 events.
Team GB is also larger than it has ever been with almost 300 athletes including 41 blind and partially sighted Paralympians competing in a variety of sports including football, cycling, running and swimming.
The R N I B has published a full list of the individuals taking part which you can read on their website.
Official TV coverage will this time be broadcast by Channel 4 and More 4, the opening ceremony will be available with Audio Description on More 4 (Freeview channel 14, Sky 138, Virgin 147 and Freesat 124) at 9pm on the 29th.
If you're not going to be glued to the box, here are six more ways you can enjoy the Paralympic action with Dolphin over the next few weeks:
Visit the official London 20 12 website at: www.london2012.com/paralympics
If you have SuperNova Access Suite or screen reader you can use the Dolphin Cursor to read web pages using high quality Speech and/or Braille with Internet Explorer. The Dolphin Cursor allows you to simply cursor up and down web pages and content is read aloud. Use the buttons on your refreshable Braille display to move forward and back through page content. You can speed up browsing by using Dolphin's Quick Navigation keys to jump to elements of a particular type. For example use: H to skip to the next Heading, N to jump to the next block of unlinked text or T to go to the next table. You can also get a feel for the structure of pages using the Dolphin Item Finder opened with CAPS + TAB. The Item Finder lists: links, headings, controls, frames and tables.

SuperNova Magnifier, Reader Magnifier and Access Suite can enlarge text on web sites, change colours and highlight your current position to make content easier to read.
Listen to all the big moments on BBC Radio 5 Live and 5 Live Sports Extra.
Details of BBC radio coverage can be found on the BBC website.

While SuperNova is running, press CAPS+F10 to open the Dolphin Launch Pad. "Radio Stations" is selected by default so simply press ENTER. If the stations you want do not appear in the list, press ALT+A to choose additional stations. In the "Add Stations" dialog, use your cursor keys or first letter navigation to choose stations and press ENTER on the stations you would like to add to your favourites. Press ESCAPE to return to your list of favourite stations and press ENTER on the one you wish to hear. Launch Pad will close and your default media player will open.

The London 2012 RSS feed provides access to news headlines about the Olympics and Paralympics.
In the Dolphin Launch Pad CAPS+F10 choose "RSS". ALT+A to add a feed. Choose London 2012 and press ENTER. ESCAPE to return to your list of favourite feeds. You can move the current item up or down the list with ALT+U and ALT+D respectively. Pressing ENTER on the London 2012 item in your list of favourite feeds, you will be presented with a list of headlines. Pressing ENTER on a headline and the full story will open in Internet Explorer, and depending on your SuperNova product and settings, stories can be magnified, spoken and Brailled.

Subscribe to Insight Radio's regular Paralympic Podcasts in the run up to the event.
While SuperNova is running, press CAPS+F10 to open the Dolphin Launch Pad and select "Podcasts".

Register your email address to receive email updates from the British Paralympic association.
Visit www.paralympics.org.uk/register to sign up.

Listen in on the twitter feeds from various media groups and Paralympians themselves.
Dolphin has created a twitter list at: https://twitter.com/#!/yourdolphin/paralympics

You don't need a twitter account to read these tweets and the beauty of Twitter is that you do not have to access it through the regular Twitter.com web site. Some users report having more success accessing Twitter through the less-cluttered Twitter mobile site at http://m.twitter.com. An even more accessible alternative web interface to Twitter is available at http://www.EasyChirp.com. If minimalism is your thing, try http://m.tweete.net. SuperNova should magnify, speak and Braille all these sites. Don't forget the Dolphin Cursor quick navigation keys: H for Heading etc to instantly move around web pages. The Dolphin Item Finder CAPS+TAB can also list page elements.

Many 3rd-party Twitter clients are available for using Twitter directly from your desktop. The most popular Twitter Client with SuperNova Screen Reader users is Qwitter from http://www.qwitter-client.net. Qwitter is written specifically for people who are blind and is designed to talk directly to your screen reader and does not show your Twitter time line visually on screen. A more conventional Twitter client which some users have reported limited success is Tween http://www.tweenapp.org/en/. Twitter plug-ins are available for Microsoft Outlook and many other Twitter client applications are available. Let us know your favourites. Remember SuperNova's Dolphin Cursor NUMPAD MINUS can be used to explore many applications which don't appear accessible out of the box. Let us know your favourite Twitter app.
Did you know?
They're called the Paralympic Games because they are held alongside the main Olympic Games, literally the Parallel Olympic Games. The Paralympics started in 1948 with a small group of British war veterans. Given the wide variety of disabilities that Paralympic athletes have, there are several categories in which the athletes compete: amputee, cerebral palsy, intellectual disability, wheelchair, visually impaired, and Les Autres (literally "The Others", which includes dwarfism, multiple sclerosis, and deformities). During the Beijing Games in 2008 the G B Paralympic team came second with 102 medals, 42 of which were Gold!
If all the excitement inspires you to attend any of the games then the R N I B has also put together some helpful information about travelling to the venues in London on their website.
We hope you enjoy the Paralympics. And don't forget, for help with any of these SuperNova features, please contact the friendly Dolphin Product Support team.
Enjoy the games!
Please note, as these links will direct you to third party websites and twitter posts created by other people, Dolphin cannot accept responsibility for the content found there.