EduWeek 2016 has kicked off in South Africa
Published: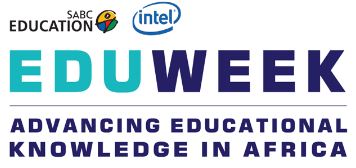 The annual EduWeek event is taking place today and tomorrow (Wednesday 29th and Thursday 30th June) and we're there with our friends at Edit MicroSystems. They're exhibiting on stand K1 around the 'Inclusive Classroom of the Future' and hosting a number of international technology experts, including our Steve Bennett, to discuss and demonstrate tools and technology to enable and empower pupils who are blind, visually impaired, or have learning difficulties that prevent them studying in the traditional way.
During the event, Edit MicroSystems and their visiting experts hope to answer questions such as:
How can I assess the learners in my class who can't read or write?
How can I support the multiple home languages in my classroom?
What is causing this learner to struggle with maths and how can I help ?
How can a learner with low vision see the interactive whiteboard?
How can a blind learner do internet research?
How can we use technology to support teaching South African Sign Language?
How can I support reading and writing for multiple abilities in the inclusive classroom?
How can I help my non-verbal learners to communicate their needs, questions and ideas in the classroom?
How will my learners with physical disabilities do their work or even their science experiments?
Edit Microsysytems share the Dolphin view that, when implemented effectively as part of a comprehensive support plan, technology can help learners to overcome their barriers and become more independent.
---
EduWeek 2016 is at the Gallagher Estate in Midrand on Wednesday 29th and Thursday 30th June.
---