2 Exclusive Offers for Visitors to Sight Village Birmingham
Published: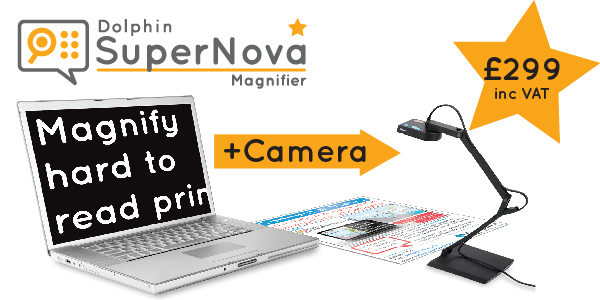 If you're visiting Sight Village Birmingham, why not take advantage of Dolphin's 2 exclusive show offers? Choose from:
SuperNova Magnifier AND camera for just £299 (inc VAT)
SuperNova Magnifier & Speech AND camera for £399 (inc VAT)
Both offers are unrestricted and are open to individuals, charities, employers and other organisations. NB. VAT applies and rates vary between organisations, and individuals that are registered visually impaired.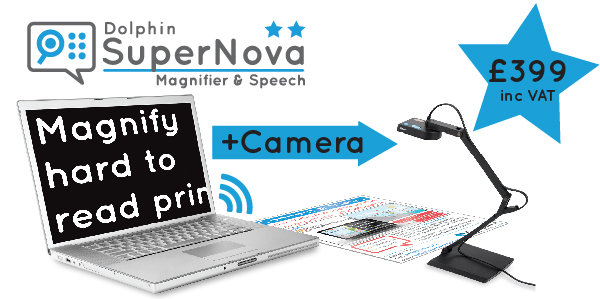 ---
'Connect & View' with SuperNova
---
Connect the camera to your computer and SuperNova Connect & View turns your tablet, laptop or desktop into a lightweight, portable video magnifier!
Magnify newspapers, magazines, bills, labels and even objects onto your computer screen. Turn on Connect & View and the viewer displays what ever is under the camera lens.
---
Sight Village Birmingham
---
Sight Village in Birmingham is one of Europe's largest exhibitions of equipment, resources and services for blind and partially sighted people.
Date: Tuesday 19th & Wednesday 20th July 2016
Venue: New Bingley Hall, 1 Hockley Circus, Birmingham, B18 5PP