Meet Aj Ahmed - Dolphin's very own Paralympian!
Published: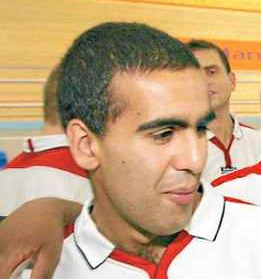 If you've ever had reason to get in touch with Dolphin technical support, you may have spoken to Aj Ahmed. His computer knowledge and cheeky scouse banter makes him a favourite with customers but there's something you may not know about him.
Aj captained Team GB's blind football team at the Beijing 2008 Paralympics -the first time Britain had been represented in the sport during the history of the games.
To celebrate the start of the
Paralympic Games
today in Rio, we chatted to Aj, a former RNC
student, about his passion for the game from an early age through to the pinnacle of his sporting career. Find out how he got picked for the team, how blind football is different to sighted football and his advice for people who want to get involved.
---
Dolphin technical support can be contacted by telephone on 01905 754577 or email
[email protected]