A visit from DCT Mvumi Secondary School in Tanzania!
Published: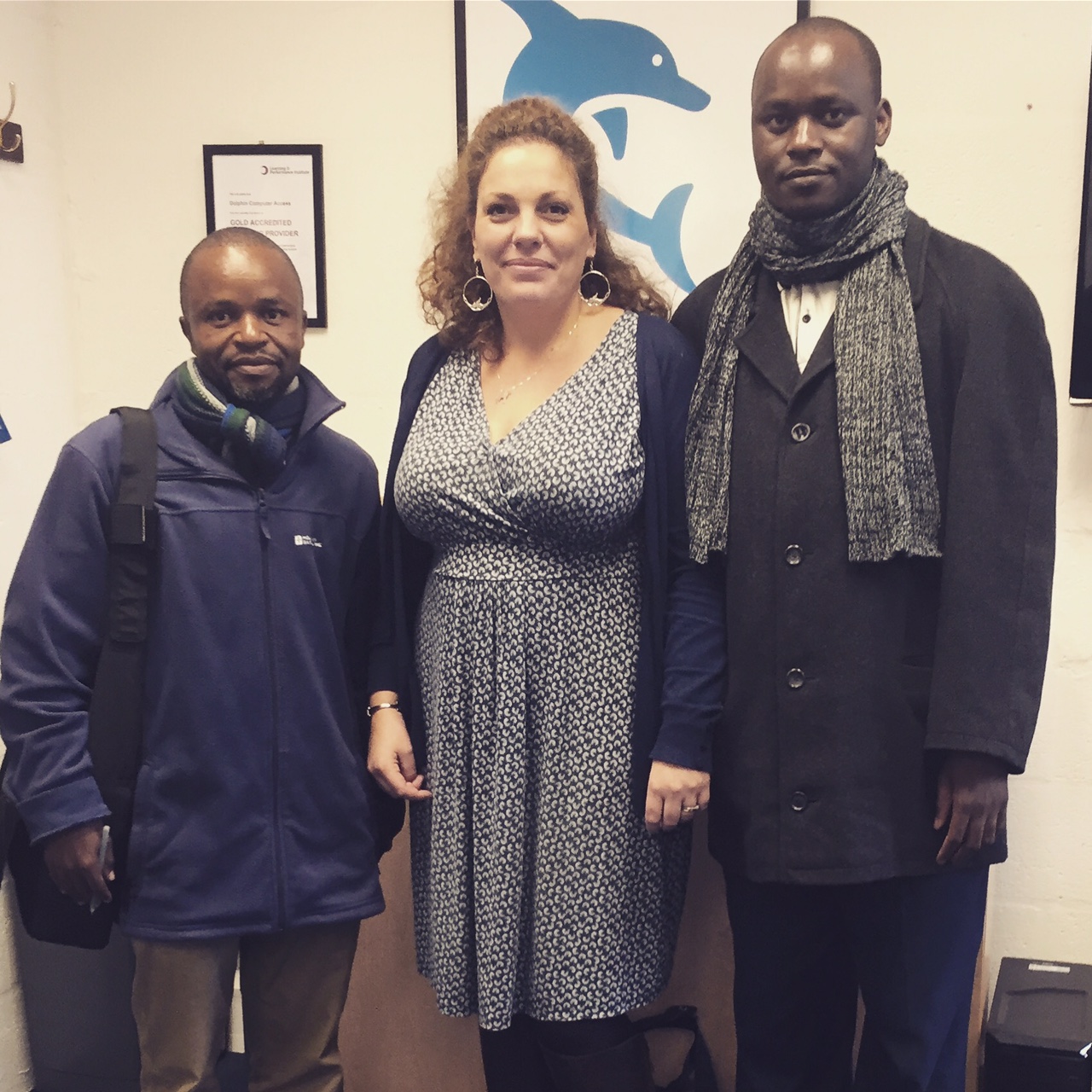 At Dolphin we're quite used to welcoming international visitors - we have German exchange students, Swedish development staff and a US office, but we haven't had any visitors from Tanzania before!
Deputy Headmaster Mr Joram Kulwa (pictured right), and Head of VI Unit Mr Ernest Mbilu (pictured left) - both from DCT Mvumi Secondary School in Tanzania - came to Dolphin's Head Office and met with Marketing Director Hazel Shaw (pictured centre) and members of the technical team to find out more about educational software for students who are blind or visually impaired.
DCT Mvumi school aims to provide education to boys and girls from a range of backgrounds and religions, and has around 650 students, of which approximately one-fifth are sponsored by UK-based charity Mvumi School Trust. Most sponsored students are chosen from local villages on the basis of academic ability and economic need, with 25-30 of those students being blind or visually impaired.
The purpose of the visit to the UK is to gain insight into the resources and technology available to VI students; not only from an educational point of view, but in terms of developing life skills and enjoying non-academic activities - information and knowledge that can be taken back to Tanzania and used to benefit the students of DCT Mvumi school.
Our visitors enjoyed product demonstrations of SuperNova and EasyConverter; software which would be useful to their students. SuperNova's educational features such as Connect & View, as well as the flexibility for students to tailor magnification, colours and speech to their own needs, are perfect for the classroom environment; while EasyConverter enables teachers to create braille, large print or audio output from currently inaccessible study materials like textbooks.
It's always great to meet and share knowledge with fellow accessibility professionals,and we hope Joram and Ernest found their visit useful.
---
Find out more about Dolphin software on our product pages
---