Seeing Ear over 18s creative writing competition winner
Published:
This year Dolphin sponsored not one but two prizes in the Seeing Ear annual creative writing competition, as they introduced an additional category for over 18s.
The winner of the additional category was Anna Lodwick. Anna is registered blind and a final year English and Creative Writing Student at the University of Warwick.
We spoke to Anna to find out more about her writing background.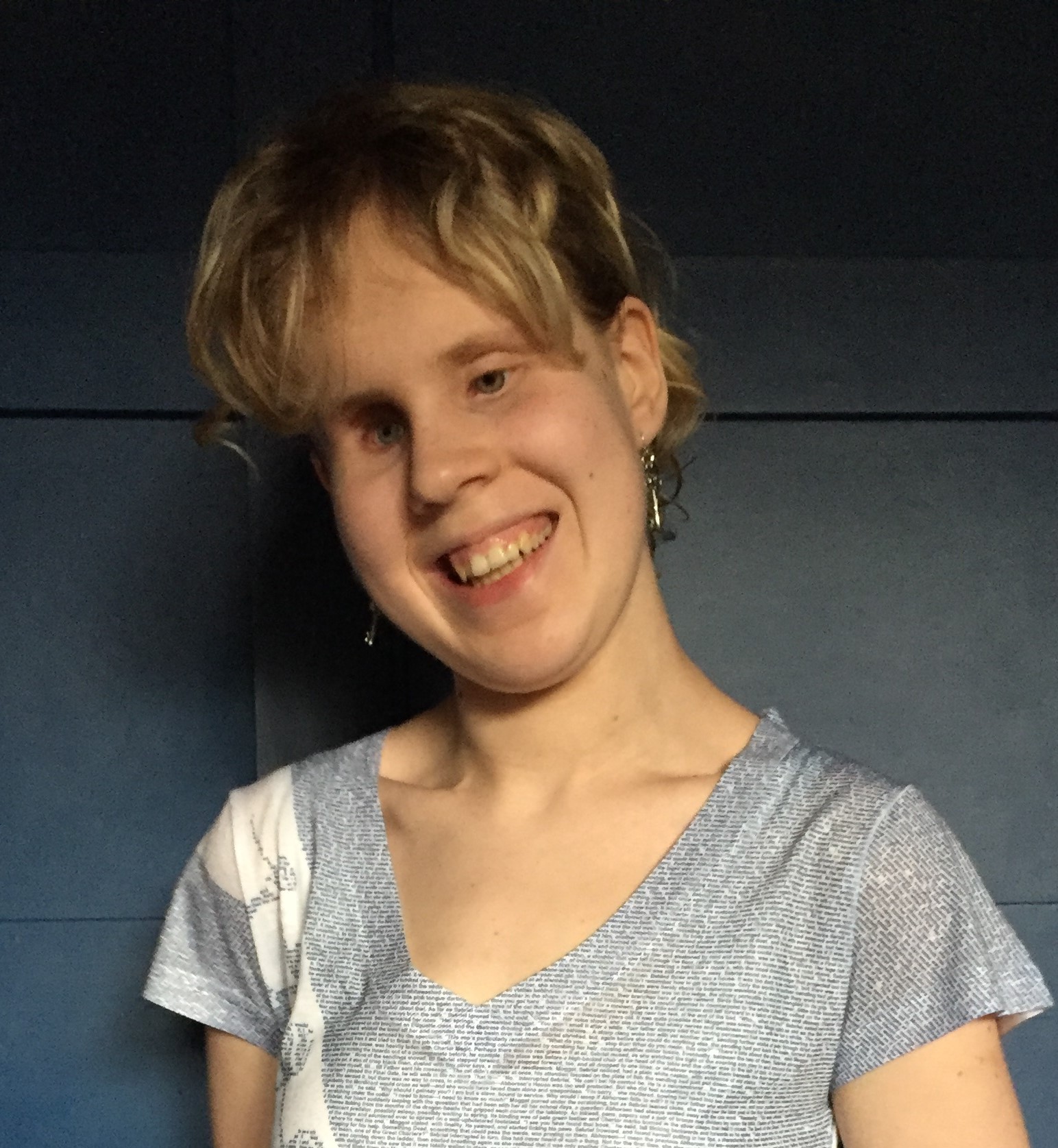 "I've always been a huge reader but I didn't discover my deep love of creating stories until I was 16 and took part in National Novel Writing Month. I wrote a very messy, adrenalin fuelled fifty thousand word novel in three weeks. While I'd written creatively before, I'd never felt anything like it: hurtling headlong into a story. The shock realisation that I could do it, that I had people and worlds inside my head and could communicate them, was incredible. It gave me the courage to keep writing and eventually try to pursue it as a career. Since then, I've been working hard to hone my craft and get to grips with technique (to make what I write pleasurable for someone else, rather than just a rollercoaster ride for me). I hope to continue for as long as I have stories to tell. I'm a huge fan of Seeing Ear and its mission and to be part of that, even in a very minor way through my writing, means a lot."
Anna's entry was a 500 word short story, "Where Nothung Hurts", judged best in category by the Shorelink Writers Group.
She perched on the brick wall, head tilted back. The heat dulled the scents of the flowers but she almost preferred the baking tarmac under her feet. Her eyes absently tracked the trail left by a plane, not quite white against the blue. Rather than the rippling birdsong or the light percussion of the trees, her ears were tuned into the sound of snapping twigs a few feet away. It was relaxing to her: it meant that he was alright.

She slid her sunglasses down onto her nose and peered at the thicket. Her eyes squinted through an imaginary scope as she tried to hone in on her target. Her ears strained to re-find the tell-tale sound and she stiffened when they failed.

Simultaneously chiding herself for worrying and for letting her eyes stray, she stood up. She opened her mouth, intending to call out. A shape barrelled through the bushes right in front of her. It slowed to cruising speed to avoid a collision before eventually stopping. He looked up, his head barely level with the rim of the stone planter in front of her.

"Hello," he said, as though they hadn't walked to the park together. He disappeared again to investigate the other side of the stone bowl.

She sat down again and watched the marigolds move as they were lightly parted. He'd never been one for yanking at things so she didn't intervene, knowing that the plants were in no immediate danger of being crushed or uprooted.

The floral agitation abruptly stopped. He had lost interest, as he always did. Everything was agonisingly fascinating, then dull. He appeared around the bowl again, moving carefully with his hand outstretched. Rather than ask, she waited patiently for the stone or petal or ladybird to be presented to her.

"What's this?" he asked, bluntly reverent as ever. He opened his hand and she bent to examine it.

The bumble bee was huge in his tiny, sweaty palm. Its fluffy sides, covered in their danger sign stripes, vibrated with its throaty buzzing. The sting quivered. Its little legs twitched but the hand didn't waver at the tickling sensation. If either of them moved, it would attack. 'It's going to sting him, it's going to sting him' the thought which wasn't really a thought pulsed again and again in her head. Just as she was about to dash the bee out of her sons hand and hope for the best, the tiny thing flexed its wings. It leapt into the air and was instantly lost against the blueness of the sky. She stared after it for a moment, struck by an instinctive relief. She finally glanced back down. He was watching where it had gone too, his eyes wide. When he became conscious of her look, he flashed her a brief smile before charging off. She slowly got up to follow, trying to remember what it had been like to live in a new world.
Anna has chosen Dolphin EasyReader software as her prize, which is now winging it's way to her. Well done Anna!