It's National Sunglasses Day, and RNIB #ShadesforSight Day
Published:
These days it seems like there's a national day for everything, and today is no exception. The difference is that UK sight loss charity RNIB are using today - National Sunglasses Day - as an opportunity to raise awareness of the importance of protecting your eyes, and therefore your vision, from the harmful effects of the sun.
Nearly half of all cases of sight loss are preventable, and wearing sunglasses is one of RNIB's top 5 tips for healthy eyes. Wearing sunglasses protects your eyes from damaging rays in sunlight, which can then increase the risk of cataracts and AMD.
To raise awareness, they've started a Twitter hashtag #ShadesforSight and are encouraging people to submit their selfies to the social media platform.
Here's the Dolphin marketing team doing their bit!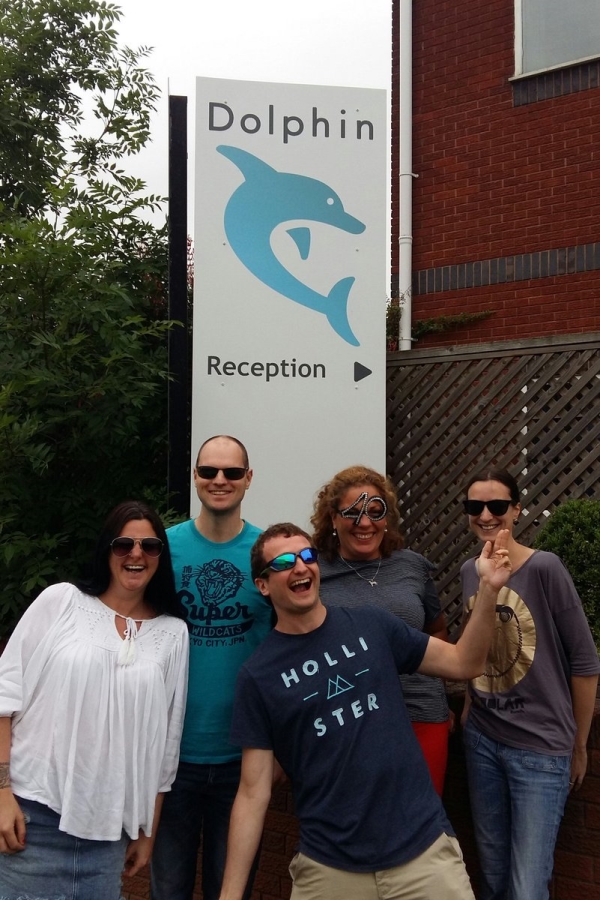 ---
You can get involved by uploading your selfie and tagging RNIB, or by donating following the instructions on their website.
---