PRODUCT REVIEW: Mystic Access use Dolphin Publisher
Published: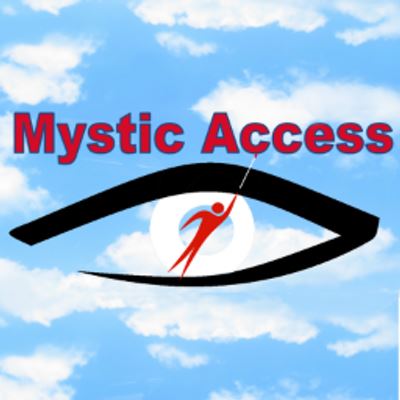 Mystic Access is a US organisation founded in April 2013 by Chris Grabowski, and staffed by blind technology users, who create accessible audio tutorials for both blindness specific products and accessible mainstream products. The tutorials are then available for purchase on the Mystic Access website in both audio DAISY and MP3 formats.
The team at Mystic Access focus on making learning and interacting with assistive technology an enjoyable and magical experience and they approach their tutorials in a fun, non-technical and informal way – making their audience feel comfortable and empowered by technology, rather than stressed out and intimidated.
Previously, the team at Mystic Access were using Book Wizard Producer from the American Printing House for the Blind to create DAISY talking book tutorials, but experienced serious frustration with navigation and the amount of time taken to create the output, so they began to look for alternative DAISY publishing software.
We spoke to founder Chris Grabowski and Director of Product Development Kim Loftis to find out more:
Q: What's the background to Mystic Access?
Chris: I've been working in the assistive technology industry for over 25 years, and using AT personally for longer than that. I never liked the whole bias that evaluation agencies for the blind seem to have to some products, for example a one product fits all approach to screenreader technology. Through Mystic Access I wanted to make blind and visually impaired people aware that there are a range of technologies available to them, and to empower them to make decisions based on factual and easy to understand information.
Kim: Chris is very passionate about people having the autonomy to find the assistive technology solutions that work for them - not for an agency or anyone else, but for the customers themselves. That was one goal that Mystic Access set out to accomplish from the beginning - to provide our customers with the ability to learn about multiple options that may meet their needs, to demonstrate those options in a fun and relaxed method via the podcast, and to be easily accessible to answer questions and support others in becoming comfortable with their options for assistive technology. I want the customer to feel that he or she can gain confidence and empowerment even during the early stages of learning his or her technology; I want it to feel like a fun adventure rather than a scary chore.
Q: What's the process for reviewing products?
Chris: We identify a product and then we user test it to find out how usable it is from the perspective of someone with no vision. If we can't operate it or find it difficult to use then we can't and won't recommend it, and there's no point creating a tutorial. We have no affiliation to any brands so we only feature products that are genuinely beneficial to blind or low vision users.
Kim: In terms of choosing products, it's been a mixture of both methods. Sometimes we find a pain point shared by a group of many people and address that by creating a tutorial for that product or situation. Other times we identify a mainstream product that has potential for those who are blind, where we feel that it would become very popular and beneficial to them. We all generally like to play with a product so we can all be involved in some level in creating tutorials; even if just in a supporting role to whoever is the primary tutorial creator for that product.
Q: Why and how did you start using Dolphin Publisher?
Chris: Our flagship product is the Victor Reader Stream New Generation audio tutorial. When we created this product it was mandatory that it be a DAISY talking book. We used another product to create the original DAISY navigation, but when we needed to update the tutorial with additional audio files we got very frustrated – it took 10 hours to move one navigation point, when it should have taken 5 minutes. We decided to look into other publishing software and came across Publisher and the free 30 day trial offer.
Q: What were your first impressions of Dolphin Publisher?
Chris: I was encouraged to try the product because of the free 30 day trial offer, as I knew that if it didn't meet my needs I'd made no financial commitment. But the download and installation was easy and straight forward and the technical support team are great. When I first enquired about Publisher, I was even sent documentation and a course outline to assist in learning the product.
Q: And what do you think now you've been using Publisher for a while?
Chris: One thing we particularly enjoy about Dolphin Publisher is the versatility that it offers our customers once a book has been created in DAISY. Our previous DAISY tool rendered books that couldn't be played via the popular Voice Dream Reader app, for instance, while books created via Dolphin Publisher play beautifully via that app.
We have now created, and will continue to create, DAISY versions of all of our tutorials using Dolphin Publisher.
Q: What do you have planned for future tutorials?
Kim: We're always happy to be approached by other companies and / or organizations if they have a product for which they would like a comprehensive audio tutorial created. We love to collaborate!
Thanks to Chris and Kim for sharing their experiences with us. You can browse and search their website by category and product to find a comprehensive range of items that have the Mystic Access seal of approval for blind people.
---
Are you an organisation who needs to create DAISY talking books? Find out more about Publisher and try it FREE for 30 days!
---