The new 10 pound note is released in the UK today
Published:
Today sees the release of the new £10 note in Britain; the first British currency with features specifically designed for people who are blind or visually impaired.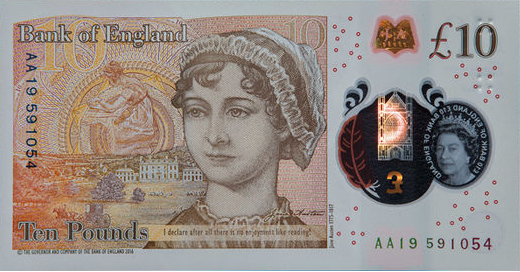 The Bank of England has worked alongside the RNIB to develop the note, ensuring it is recognisable to people with limited or no sight. For the first time ever in the UK, the note has raised braille style bumps in the top left hand corner.
When the new £20 note is released in 2020, that will also have tactile features, but in a different pattern so that visually impaired people can distinguish between them. The £5 note will be recognisable to people with sight loss by the lack of any tactile features.
Until now, the only way to differentiate between paper currency in the UK was by the length of the note; the £5 note being the shortest, £10 slightly longer, and £20 note longer still, but this relied on having a reference note for comparison and lining up the edges. The new notes will make transactions much more independent and easier for people with restricted vision.
Sight loss charities have understandably welcomed the move, which will benefit people of all ages.