Citrix Ready Spotlight Video competition - we're winners!
Published:
Do you remember a while ago when we told you we were shortlisted in the Citrix Ready competition; promoting third party compatible Citrix solutions? Our video focused on SuperNova Enterprise and visually impaired people in the workplace.
Great news here at Dolphin HQ today - we're 1 of 3 winners!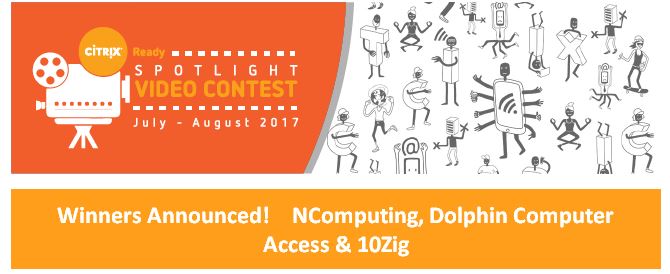 As a winner, Citrix will work with us to promote our solutions, which will in turn educate employers that visually impaired people can be an active and dynamic part of their workforce.
Congratulations to our videographer Callum, who's skill and expertise created our winning entry.
And thank you to everyone who took the time to vote for us - we really appreciate it!
If you haven't seen our video yet, have a watch!
---
Find out more about how SuperNova Enterprise enables large organisations to confidently and conveniently employ people with a visual impairment, and download a FREE 30 day trial, on our SuperNova Enterprise product page.
Prefer to speak to someone? Call us on 01905 754577.
Or send us a message and we'll get back to you.
---