Dolphin is shortlisted for the 2018 ABC International Excellence Award
Published: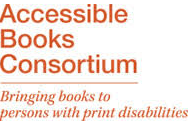 The Accessible Books Consortium aims to increase the number of books worldwide in accessible formats – such as Braille, audio and large print – and to make them available to people who are print disabled.
With over 90% of the world's 253 million visually impaired people living in developing countries - where accessible formats are least available - the ABC's work is invaluable in opening up accessibility and opportunities to those who need it most.
Annually the Consortium awards two accolades; one to a publisher and one for an initiative, and entries are judged by a 14 member panel (consisting of various organisations working in the field of accessibility) around the following criteria:
an organisation-wide commitment to making content available in accessible formats;
accessibility standards built into production systems to make books accessible on, or close to, publication date;
collaboration with partners in the supply chain to ensure that accessibility is maintained in delivering the product to the print disabled end-user;
innovative practices established to advance the accessibility of e-books and digital publications for persons who are print disabled.
The aim of the award is to recognise achievements in advancing the accessibility of commercial e-books or other digital publications for persons who are print disabled.
With the work that Dolphin has been doing around bringing accessible books to a worldwide audience through our FREE EasyReader for iOS and Android app - delivering direct access to a number of global libraries for people with a print impairment - alongside the release of our free EasyConverter Express app specifically targetting developing countries where the cost of creating accessible content is prohibitive, we have been shortlisted by the Accessible Books Consortium alongside 3 other organisations; all of whom are working hard towards creating more equality for people with a print disability.
Winners will be announced on 10th April at the London Book Fair. As always, Dolphin is honoured to be recognised for our efforts, and to feature alongside other worthy initiatives and companies. Visit the Accessible Books Consortium website for the full shortlist.
Click here to find out more about EasyReader for iOS and Android.
Click here for more information on EasyConverter Express, developed in conjunction with Google.org and RNIB.