Microsoft announces USB-IF Human Interface Design (HID) standard for braille displays
Published:
The USB Implementers Forum (USB-IF) - the support organisation for the advancement and adoption of USB technology - has announced a USB HID (Human Interface Device) standard for braille displays. Aimed at simplifying braille display usage for people who are blind and visually impaired, it will standardise braille display connection across various types of hardware and operating systems.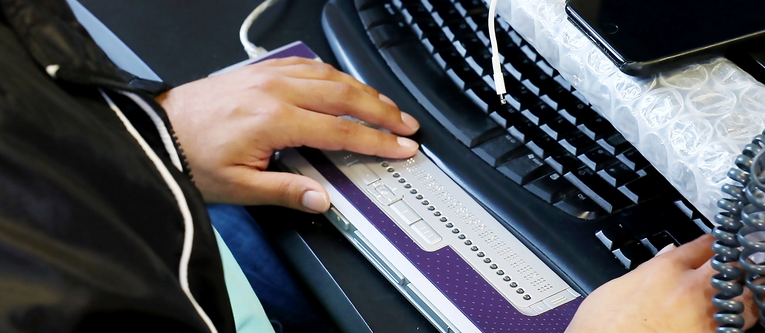 The standard has been developed in collaboration between Microsoft, Apple and other technology industry members and represents a further commitment to accessibility and inclusion for technology users with sight loss.
Dolphin Technical Director, Mike Hill, said:
"Just like most sighted people, our SuperNova users regularly switch between using their Windows PC and their iPhone. Effortlessly moving your braille display between those devices will be a hugely popular move for our customers."
The standard is expected to be implemented in 2019, and we at Dolphin look forward to supporting it fully.
---
To find out more about braille compatibility with Dolphin software, call our UK office on 01905 754577, visit our product pages or send us a message.
---