Specialist computer magnification
Published:
Many devices these days have some form of internal magnification, and handheld video magnifiers might be suitable for some users. But these built in features are often not sufficient.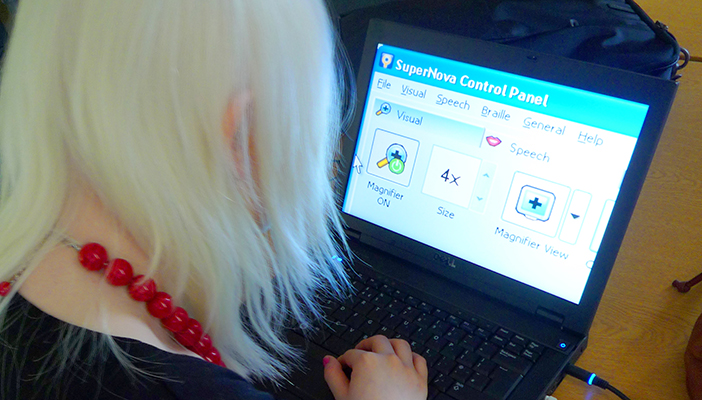 Sean Randall, Access and Information Technologies Teaching Assistant at New College Worcester, explains that specialist inbuilt magnification software like Dolphin SuperNova is often the best option for partially sighted students in an education environment.
Partially sighted students will have varying needs depending on their sight level, so the ability to personalise their experience can be vital - both to working independently and alongside teachers and classmates.
Students at New College Worcester - a residential school for those aged 11-18 - use SuperNova Magnifier and enjoy the flexibility it brings them in terms of colour schemes, magnification levels and shared screen options.
SuperNova comes in 3 editions for varying needs and can be used in an education and employment environment; delivering continuity and accessibility to users.
Find out more about SuperNova
Call us on 01905 754577 or contact us via our online form.