Global Disability Summit 2018
Published:
Today, 24th July, the UK Department for International Development (UK DFID), along with co-hosts the International Disability Alliance and the Government of Kenya is hosting the first-ever Global Disability Summit in London, UK. The summit is built around four themes - dignity and respect for all, inclusive education, economic emowerment, and technology and innovation.
UK disability charity Leonard Cheshire also has an internationally focussed division, whose aim is to create a society in which every person is equally valued. By 2020 their ambition is to double their impact; enriching the lives and promoting independence for more than 100,000 people with disabilities across Asia and Africa. They have a stand at the Global Disability Forum, and are showcasing Dolphin's free accessible apps designed to empower people with sight loss in developing countries.
Here are some photographs from the event.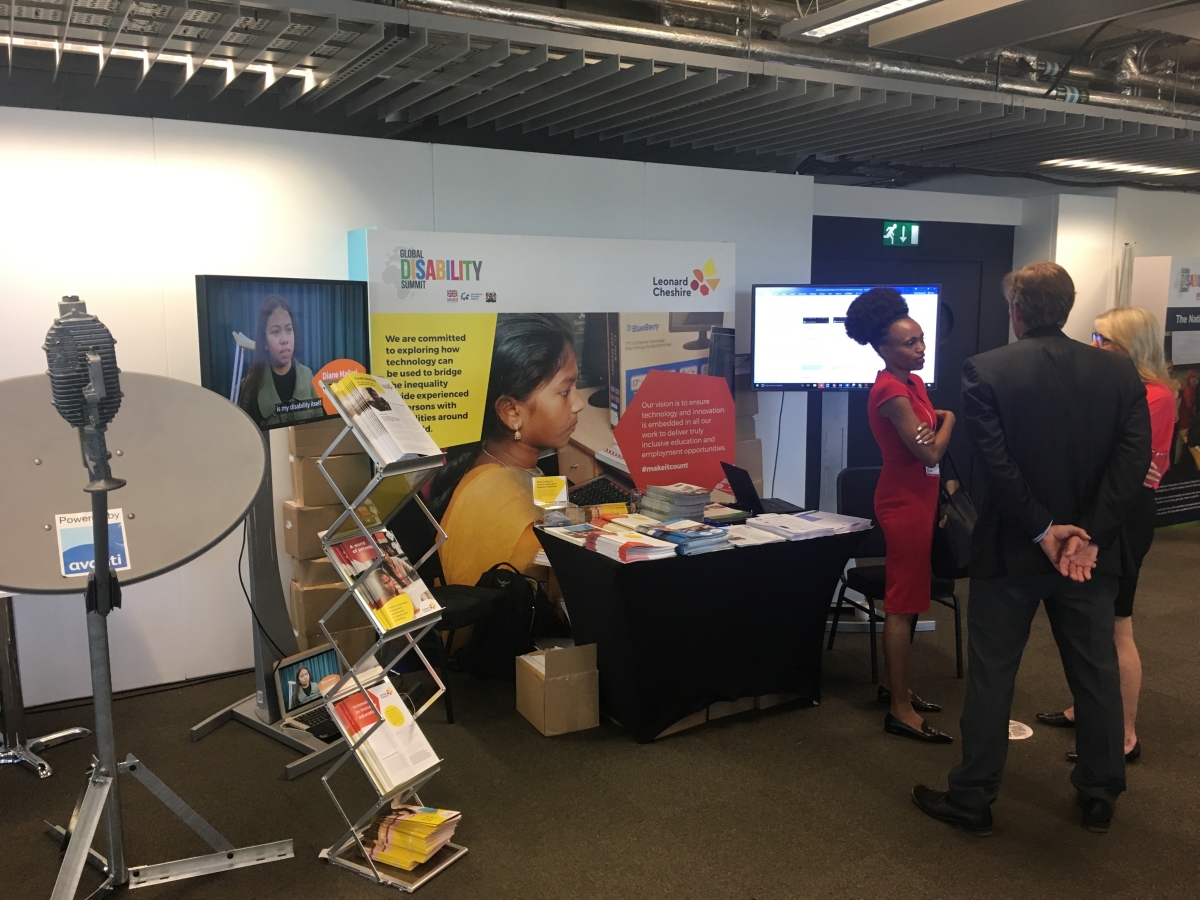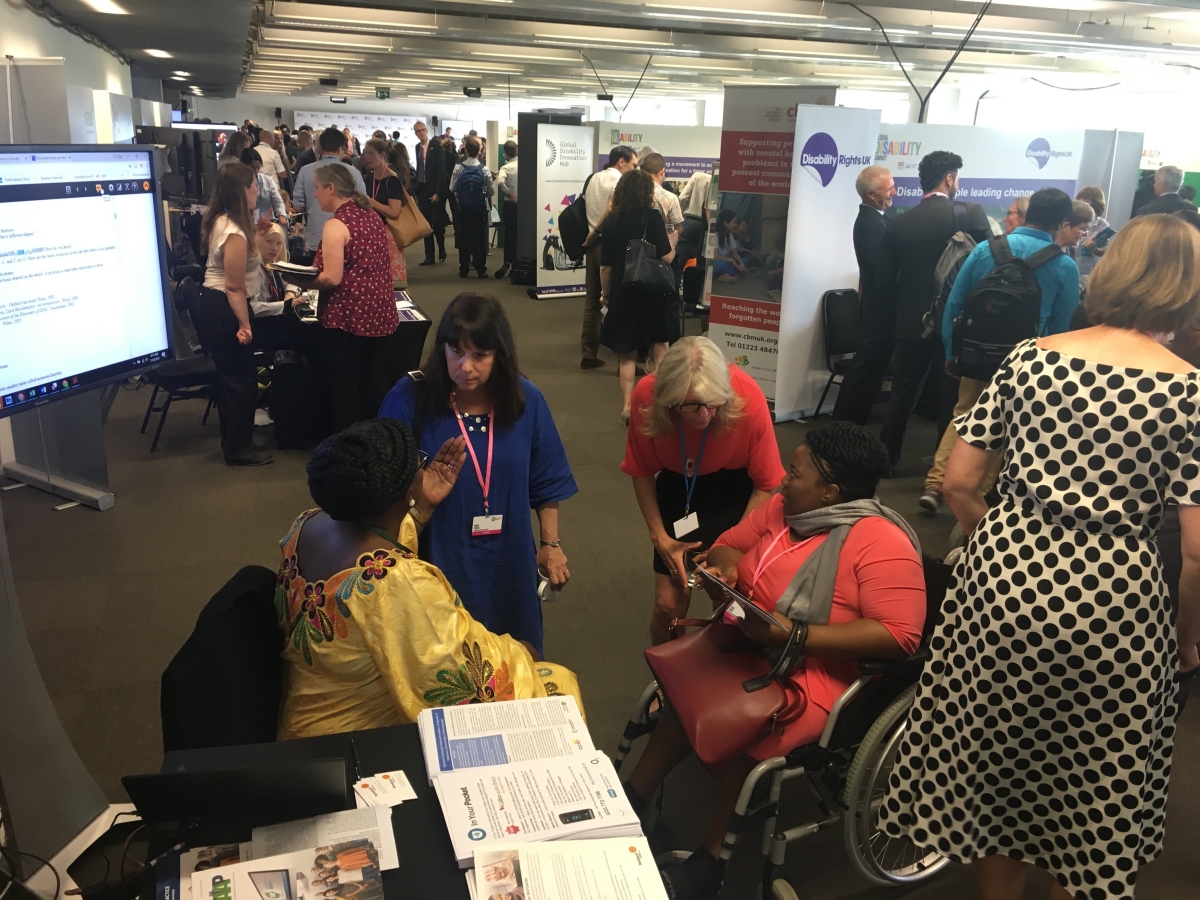 The free apps they will be talking about today are our EasyReader reading app, and Dolphin Converter.
EasyReader for iOS and Android delivers a FREE accessible and enjoyable reading experience blind and partially sighted people of all ages; connecting directly to the the Bookshare ebook library used in 70 countries worldwide, as awee ll as more than 20 other natonal accessible book libraries in various countries.
Dolphin Converter is a FREE app available only in developing countries where access to alternative format materials like braille, large print and audio is limited due to the cost and technology necessary to produce them. It was developed by Dolphin alongside the RNIB with a funding grant from Google.org, and gifted to the World Blind Union and ICEVI, to enable organisations in developing countries to create accessible information for people who are blind or visually impaired that would not otherwise be available.
Download the Dolphin Global Disability Summit brochure, as featured on the Leonard Cheshire exhibition stand.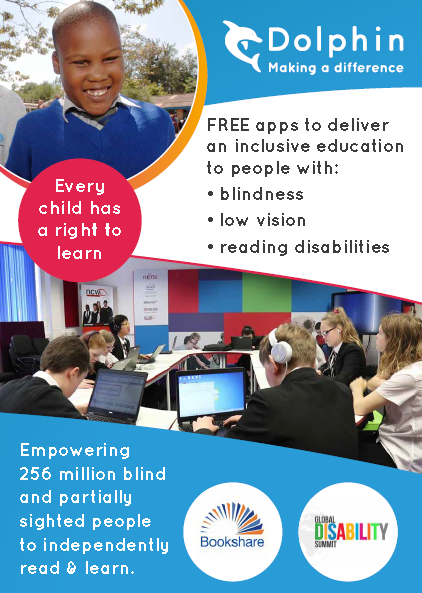 ---
For more information around Dolphin accessible software, visit our product pages or send us an email.
---