Wizzy the Wheelchair rides again, thanks to Dolphin Guide
Published:
Third time's a charm for Guide user Anthony Ridgway, whose third children's book - Wizzy and the Seaside Adventure - has just been published by Little Knoll Press. Anthony has limited mobility due to cerebral palsy, so finds that the simplicity of Guide makes it easier to write his books using a computer.
Fan David Suchet, who was a guest at the launch of Anthony's previous book "Wizzy the Animal Whisperer", was in attendance again; reading the book aloud to a rapt audience of children and adult's alike before signing a copy of the book for the author.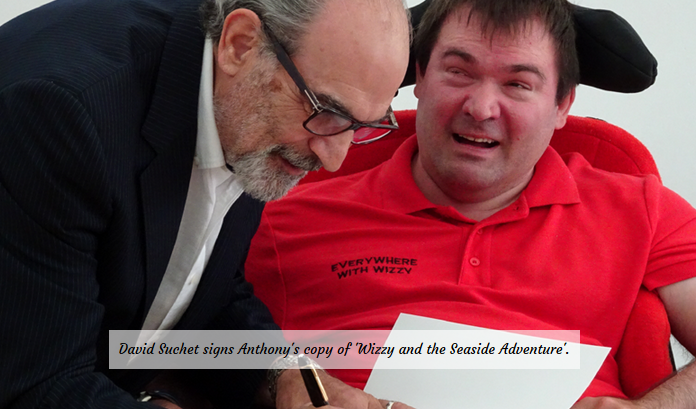 Find out more and see lots of photos on the Little Knoll Press blog article.
---
If you'd like to try Guide FREE for 30 days in the comfort of your own home, why not download our trial? Our technical support team are on hand to help with any questions or queries you may have for the full duration.
Alternatively, to find out more, call your local office or send us a message.
---