EasyReader and Dolphin Shortlisted for Two AppleVis Golden Apple Awards
Published: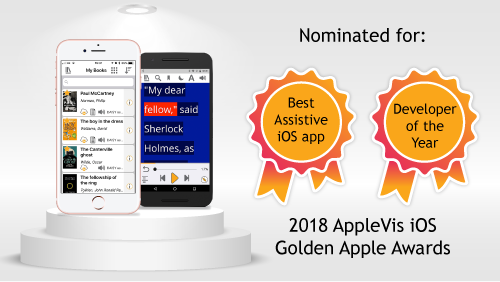 Dolphin's free EasyReader app for iOS has been shortlisted by the AppleVis blind and low vision community for, not one but two Golden Apple Awards!
EasyReader for iOS has been nominated in the "Best Assistive App" category and Dolphin has been shortlisted in the "Developer of the Year" category.
Both awards acknowledge Dolphin's "exemplary commitment to making apps that are fully accessible to all blind and low vision users".
Voting is only open for a few days, so register your vote before Friday 14th December on the AppleVis website.