New Apprentice Shares his Experience after his First Month at Dolphin
Published: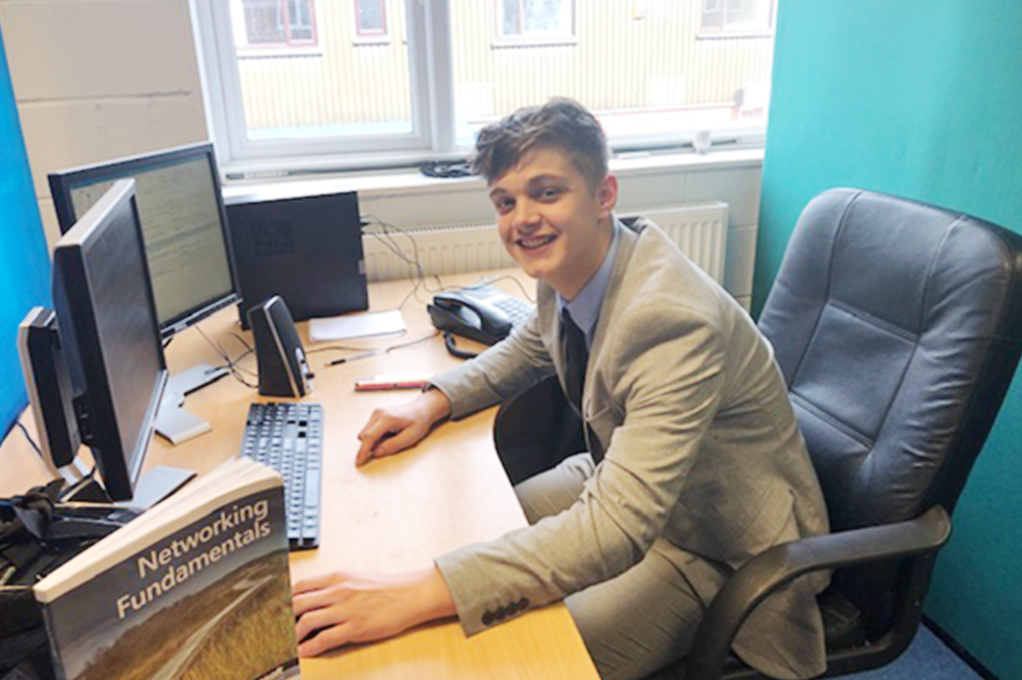 Celebrating National Apprenticeship Week (NAW 2019)
Being seventeen is arguably a peculiar time of a person's life, there is childhood and adulthood, and you are in the middle, not fitting into either category exactly.
Perhaps the word confusion would fit better.
This digression from the title is not without purpose, however. Having an apprenticeship has given me structure, guidance and perhaps most importantly, purpose. Dolphin Computer Access focuses on its customers. From my short time here, I have learned to understand that our company is driven, centralised around and dedicated to our customers. This inclusive feeling is portrayed by each and everyone of one of my colleagues.
On my first day at Dolphin I was greeted by my "colleague to be" Jake, who I now consider to be a close friend. He guided me to my workstation (which is much better than one I would have had the privilege to use at any college) and I was pleased to meet my line manager, Neil and colleague, Aj. I was asked to complete a few basic tasks and completed them swiftly, and luckily I was able to ask for more tasks which unsurprisingly they were pleased to give me.
The first week consisted of a plethora of meetings with different people within the company. There was a vast amount of information to take in, but due to the support from co-workers I was able to have the best start to work I could. One instance of this is, I completed a short questionnaire about health and safety in the work place in which I achieved a very positive mark, and I have my colleagues to thank for that.
Having left college after realising it wasn't for me, my imperative focus was to find and earn an apprenticeship. I have to say, truthfully, it was probably the best decision I have ever made. This isn't to say that college isn't right for some people, as it is a valid path to get to your chosen career. But as the days go by, I believe that increasingly people are discovering the true value of apprenticeships and realising there is more to them than meets the eye - much more.
To some an apprenticeship appears to be a standard "nine to five" job, to others it may look a backup plan. However, to me, it is my life, it is my family, it is my focus and it is my future. Dolphin has welcomed me with open arms and with that has come friends, wisdom, and not to be forgotten, a bit of cash too.
I have now been working at Dolphin for just over a month and have loved every moment of it, I have developed as a professional and as a person and wouldn't change anything about it.
Mason Carr, Apprentice