Anthony has a busy Wizzy time with Dolphin Guide
Published: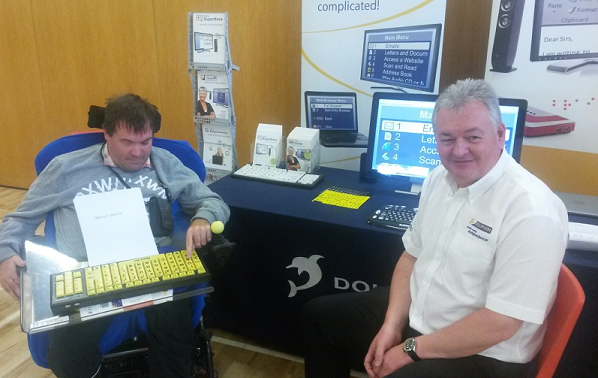 Anthony Ridgway is 40, lives in Eastleigh, and has written a children's book called Wizzy's Worm.
Anthony has always been interested in writing and attended creative writing classes to help him hone his craft. He writes specifically for children and credits his creative writing teacher, Barbara Large of the Hampshire Writers' Society, and his Mum Grethe with helping him to progress the book and get it finished.
What's inspiring about Anthony is that he has cerebral palsy and is also partially sighted. Wizzy's Worm is about a high tech wheelchair, and came as a result of people's curiosity about Anthony's disability and why he can't walk. In the book Wizzy takes his owner, Dan, on a rather hair raising adventure!
In order to articulate his story, Anthony needed to find a technology he could use independently to write his work. As both a SuperNova and Dolphin Guide user, he chose Guide for writing his stories due to its ease of use, intuitiveness, and navigational qualities. Anthony uses the speech function on both SuperNova and Guide, and enjoys reading books, creating CDs and keeping abreast with news via Dolphin technology.
So, what's next? Anthony has been talking to book publishers about the possibility of Wizzy's Worm becoming a star, and Calibre Audio have already signed him up. Release date is yet to be announced, but watch this space!
Thanks for sharing your Dolphin experiences with us, Anthony.